At Katahdin Cedar Log Homes, our entire staff looks forward to working with you to make your housing dreams come true. We invite you to read more about our staff here, or if you'd like to meet them in person feel free to schedule a mill visit!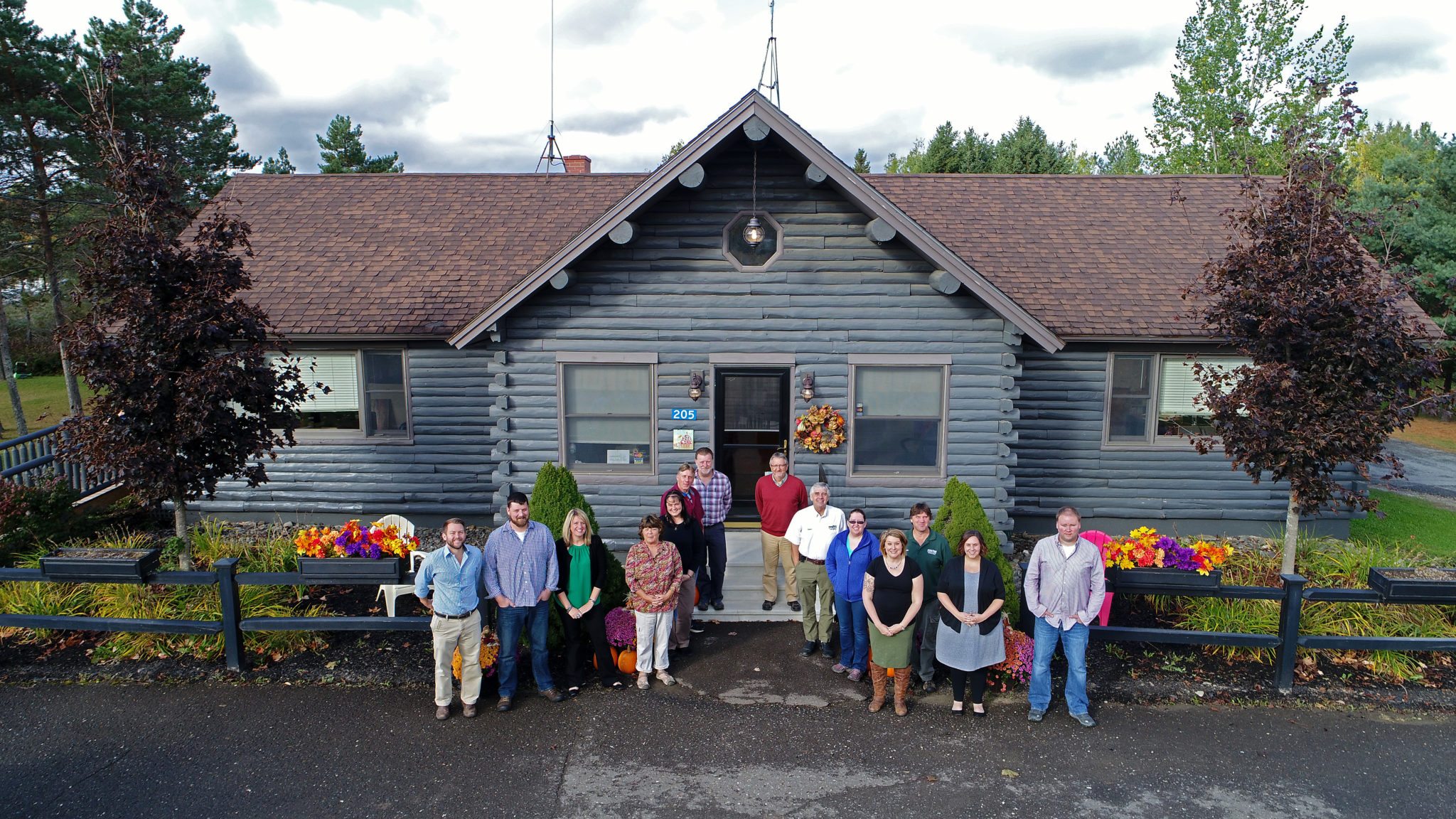 ---
David Gordon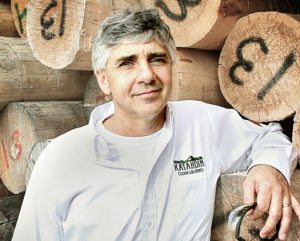 Katahdin's Owner and CEO David Gordon was born and raised in Houlton, Maine and holds a degree in Agricultural and Resource Economics. His father, Foster Gordon, started Katahdin Cedar Log Homes in 1973 but David did not join the staff until 1977. One of just 8 employees at that time, David spent most of his days piling and peeling lumber in the mill. It was 20 years before he came into the office full time and he is still a constant site around the mill, having designed many of the machines and shop layouts used today.
For fun, David enjoys traveling, hunting, and the great outdoors. He has hunted in about 15 different countries around the world.
---
Lindsey Clancy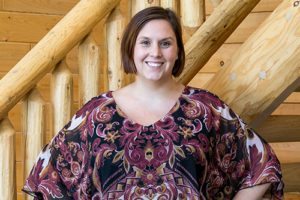 Lindsey was born in Germany and grew up in Kennebunk, Maine. She graduated from Eckerd College with a Bachelor of Arts degree in Communications and a minor in Literature. After college she spent a few years living in Florida and working for a large advertising agency. In 2011 she decided she missed Maine, moved home, and began working in Marketing for small businesses. She joined Katahdin in early 2017 as Assistant Marketing Manager and is currently the Marketing Communications Manager.
At home she spends time with her husband and two daughters. And in her limited spare time she enjoys skiing, traveling, and doing cross stitch.
---
Paul Dwyer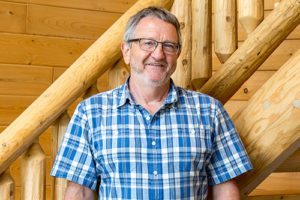 As a graduate of Oakfield High School Paul went on to obtain his degree in Finance from Husson College. He began his business career as an entry level accountant at Old Town Canoe and Kayak and for 20+ years he played a pivotal role in the Company's Market and Financial growth. In addition to his responsibilities as General Manager  of Old Town Canoe, Paul oversaw operations for SC Johnson's Watercraft Division within the United States, Canada and various locations in Europe.
After leaving Old Town Canoe he became CEO of Maine Energy, where he used his business and financial experience to facilitate this family-owned company's growth and financial stability.  Paul joined the Katahdin Team in 2006 as Executive VP of Finance and  Administration.  When not at work Paul and his wife enjoy the many outdoor activities the Northwoods has to offer and spending time with their 4 grandsons.
---
Gabe Gordon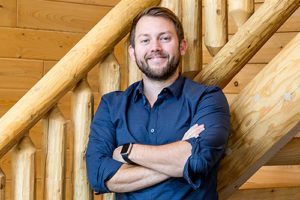 Gabe grew up right here in Oakfield, Maine where he spent every summer during high school and college working nearly every position in the mill, from log peeling and lumber stacking to house manufacturing and shipping.  After receiving a Bachelor of Science degree with dual majors in Marketing and Advertising from St. Joseph's College in 2004, he joined an event marketing and sports sponsorship agency in Portland, ME developing promotional campaigns for Fortune 1000 Companies. Gabe rejoined Katahdin in 2007 and is our Vice President of Sales & Marketing.
Gabe operates a satellite office in Kennebunk, ME where he built an Arborwall home (Katahdin's newest Sister Company). He spends his spare time with his wife and children, traveling, and stealing away to the occasional Red Sox game.
---
David Hersey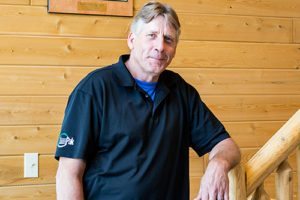 David was born and raised right here in Oakfield, Maine. He started with Katahdin in April of 2000 as a draftsperson. Before joining Katahdin he was a police officer for over 7 years and still does some part-time work with the force. David is married and he and his wife have kids and four grandkids. In his spare time you can find him outdoors, snowmobiling in the winter and biking in the summer.
---
Shannon Hersey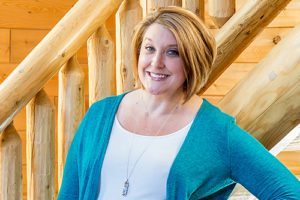 Shannon grew up in Oakfield, Maine. She first worked for Katahdin Cedar Log Homes during high school in the mills. During that time, she worked in every mill Katahdin still owns but one. After high school Shannon attended the University of Maine in Farmington, graduating with degrees in Early Childhood Education and Psychology. While still pursuing her degrees, she got a call from David asking if she'd return to Katahdin after graduation to work in the sales department. She has now been working in that capacity at Katahdin since 2006 as a Log Home Planning Specialist.
At home Shannon and her husband William have two beautiful daughters, Harper and Lennon.
---
Michelle Leathers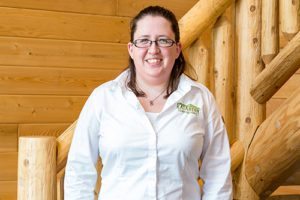 Michelle is originally from Mapleton, Maine. She studied drafting, small business management, and interior design before getting a degree in Residential Construction from NMCC. She has been working at Katahdin since 2014 as a Drafter. Her young son keeps her too busy for hobbies most of the time but eventually she plans on funneling some free time into working on her home.
---
Jim Lyons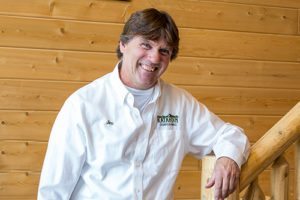 Born in New Jersey, raised in Oakfield, and now living in nearby Dyer Brook in a new Katahdin log home, Jim has been at Katahdin since 1982 and is the Vice President of Design & Engineering. When not working, Jim coaches youth basketball, spends time with his family including his two grown daughters and grandson, and enjoys everything log home living has to offer.
---
Stefanie McNally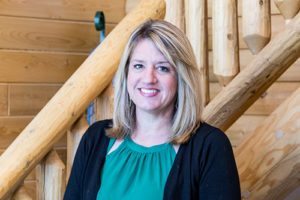 Stefanie grew up in Sabbattus in Southern Maine and went to school at Husson College. She has been working at Katahdin since 2016 and loves it. She works in sales and customer service as a Log Home Planning Specialist.
At home she spends most of her time with her three kids Kaden, Kyle, and Mia. She coaches peewee basketball in the winter and enjoys hiking and canoeing in the summer.
---
Sam Michaud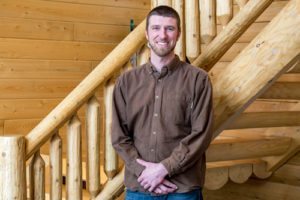 Sam grew up in Island Falls, ME and attended school at Southern Aroostook Community School.  In high school he worked in various mills at Katahdin Forest Products during the summer.   He attended UMaine in Presque Isle and studied graphic design and art. He started working for Katahdin again in 2017, spending the first few months of employment building one of our homes in Lakeville, ME and now is in the office as a Project Estimator and Sales Support Specialist.
Sam has three boys at home who keep him very busy! He welcomed twins Mason and Maddux in 2012 and Colby in 2017. He enjoys spending time with his family, hunting, fishing and about any outdoor activity.
---
Cassidy Mitchell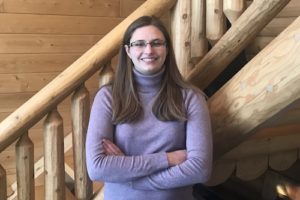 Cassidy Mitchell grew up in Standish, ME but moved to the county after high school to attend college at the University of Maine at Presque Isle. She graduated from there with a Bachelor's Degree in Business Administration with a concentration in Accounting. She joined Katahdin as our Financial Analyst in 2018.
Outside of work, she enjoys staying active and spending a lot of time outside hunting, fishing, and four wheeling.
---
Jason Putnum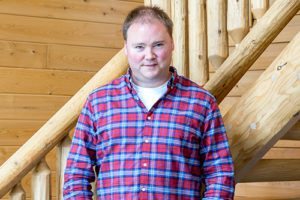 Jason grew up right down the road in Houlton, Maine. After getting an Associate's Degree in Architectural and Engineering Design he spent a few years working in Portland at a large Architectural and Engineering firm. In 2003 he moved back to Houlton and started working at Katahdin as a designer/drafter. In his spare time, he enjoys skiing, snowshoeing, hiking, and being outside in general.  Most of all he likes being with his family, including his fiancée and two young children.
---
Tyson Weeks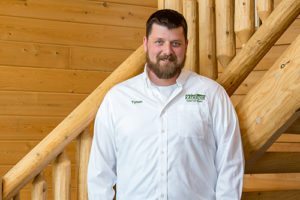 Born and raised in Wilton, Maine, Tyson received a degree in Business from UMaine in Presque Isle. Before coming to Katahdin he worked in construction which gives him great insight for his position as Director of Estimating and Log Home Operations. Outside of work he enjoys spending time with his family, including his two kids, and friends while spending as much time outdoors as possible.
---
Patti White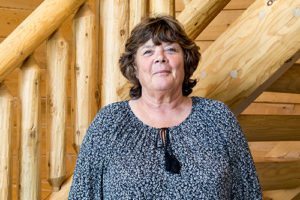 Patti was born and raised in Crystal, Maine and has been with Katahdin since 1997. Patti handles the majority of logistical and administrative tasks including scheduling deliveries, payroll, and billing.  She has been married to her husband Harris for over four decades and they have two children and five grandkids together. When she's not working, Patti likes to "putter around" with flowers and gardening and LOVES Pinterest.