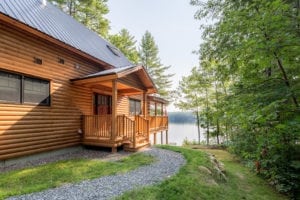 It may seem like summer just started, but it's not too early to save the date for these great fall log home shows, including a new destination for the Katahdin team in Great Falls, MI.
If you're new to log homes, these log home shows are a great way to become better informed about Katahdin's dedication to quality, efficiency and great design. A visit to our beautiful Katahdin booth gives you a chance to learn more about what makes our approach unique, including our commitment to energy efficiency and complete custom designed log home packages.
Take a moment to check out these log home shows and stay tuned for more updates on our Events page.
Sept 28-30           Denver, Colo., Log & Timber Home Show & University
Oct 12-14            Great Lakes Bay, Mich., Log & Timber Home Show & University
Oct 26-28            Marlborough, Mass., Log & Timber Home Show & University
Nov 2-4                Asheville, N.C., Log & Timber Home Show & University
Nov 9-11              Chantilly, Va., Log & Timber Home Show & University