What Sets Us Apart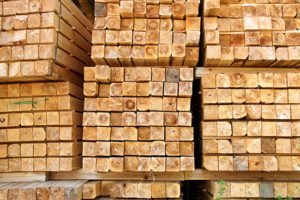 Katahdin Cedar Log Homes was founded in 1973 and is a leading manufacturer of log homes worldwide. From the very beginning, we've been committed to helping our customers make their log home dreams a reality. To do this, we constantly look for new ways to combine the finest materials, quality craftsmanship and expertise to create your log home.
What makes Katahdin different?
Our materials set us apart. Katahdin uses only Northern White Cedar, a superior wood known for its natural insect protection, low moisture content and natural sustainability. From Andersen windows and ThermaTru Doors to a superior insulation package, Katahdin carefully chooses materials of the highest quality and value to construct our log homes.
Our people know their stuff. From our award-winning in-house design team and our skilled mill operators, to our professional dealers and support staff, we can walk you through the seven steps to making your log home a reality. That's why we're confident enough to offer a 25-year warranty on our homes.
Building "green" is not just a marketing trend. Call us thrifty, but we Mainers have a long tradition of 'waste not, want not.' From Katahdin's zero waste manufacturing, biomass boiler and corporate commitment to the environment, we think we've been on the right track for a long time.
We help you accomplish your dreams. House plans provide inspiration and we have a huge selection of layouts. Or opt for a custom plan. Our team can help you define your lifestyle so that you build exactly the home you need, now and in the future.
Our 'builder friendly' approach saves you time and money. Our precision manufacturing process makes construction easier for your builder, and we are nationally recognized for our superior builder training and support.
An open invitation to inspect our work. Katahdin is committed to helping you experience log home living personally. Year-round we offer open houses, seminars, home shows and other events to let you see, touch and live the Katahdin difference. We provide plant tours for visitors to our Maine facility too!