Many log home owners express the delight they have in hosting relatives and guests for visits to their little corner of the world. As the holidays often attract friends, family and other guests, we'd like to explore ways to make they stays enjoyable and bring them back again.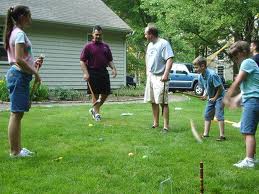 A guest room is a mini-retreat for guests, who may need time to unwind, rest and relax from the busy activities in the rest

of the house. Here are some tried-and-true tips for making your guests feel pampered and at home. We also talked with Glady Gordon, who has been hosting Katahdin guests for many years, to get a particular log home perspective.
Bedside manners. Make sure that your beds are comfortable, with fresh sheets, at least six pillows and options for blankets. Glady suggests that, "a colorful handmade quilt or afghan always makes welcoming touch in a guest room." Provide a good reading lamp, a clock, and several interesting magazines or books.
Special treatment. Provide your guests with a carafe of fresh water and a pretty glass. Also consider flowers or a blooming plant to freshen a seldom-used bedroom. A mini-basket with individually packaged treats for midnight cravings can also be a special touch. Try fruit, crackers, roasted nuts or homemade cookies.
Bring out the naturalist. If your location is wooded, you might want to place a field guide for birds and a small pair of binoculars for a solitary enjoyment of your natural surroundings. Place a small birdfeeder in sight of the window for extra attractions.
Make memories. Many families keep a running guest book in their homes to record memories and special visits. Often these can ring back special events or solve friendly disputes over who caught the biggest fish at subsequent reunions.
Make it pet-friendly. Many people travel with their dogs to avoid kennel fees. If you have friends who bring their dogs, make sure the animal has a comfy dog bed, water dish and a place where he or she can acclimate to a strange environment. Glady said it's a good idea to have plenty of canine amenities for their four-legged guests.
Bath essentials. Whether your guests have a separate bath or share one with you and your family, there are some tricks to help guests feel comfortable. A quick trip to a white sale and you'll be able to provide guests with their own color bath, hand and face towels. Sample sizes of shampoo, conditioner, lotion, soaps and other toiletries can be assembled for guests in a small basket. A heated towel rack ensures that everyone's towels dry quickly in a busy bathroom.
Keep it under wraps. Provide a fresh terry robe for guests, just like the fancy hotels do. It's an around-the-house basic that most people don't pack.
Keep it comfy. If you need to have a sleeper sofa in a loft or office area, make sure it's a comfy one, like Ikea's Kivik sleeper sofa. The sofa has a fabric slipcover available in nine colors and has additional sectional pieces to mix and match with the sofa bed.
All it takes are a few special touches to make your guests want to return year after year.