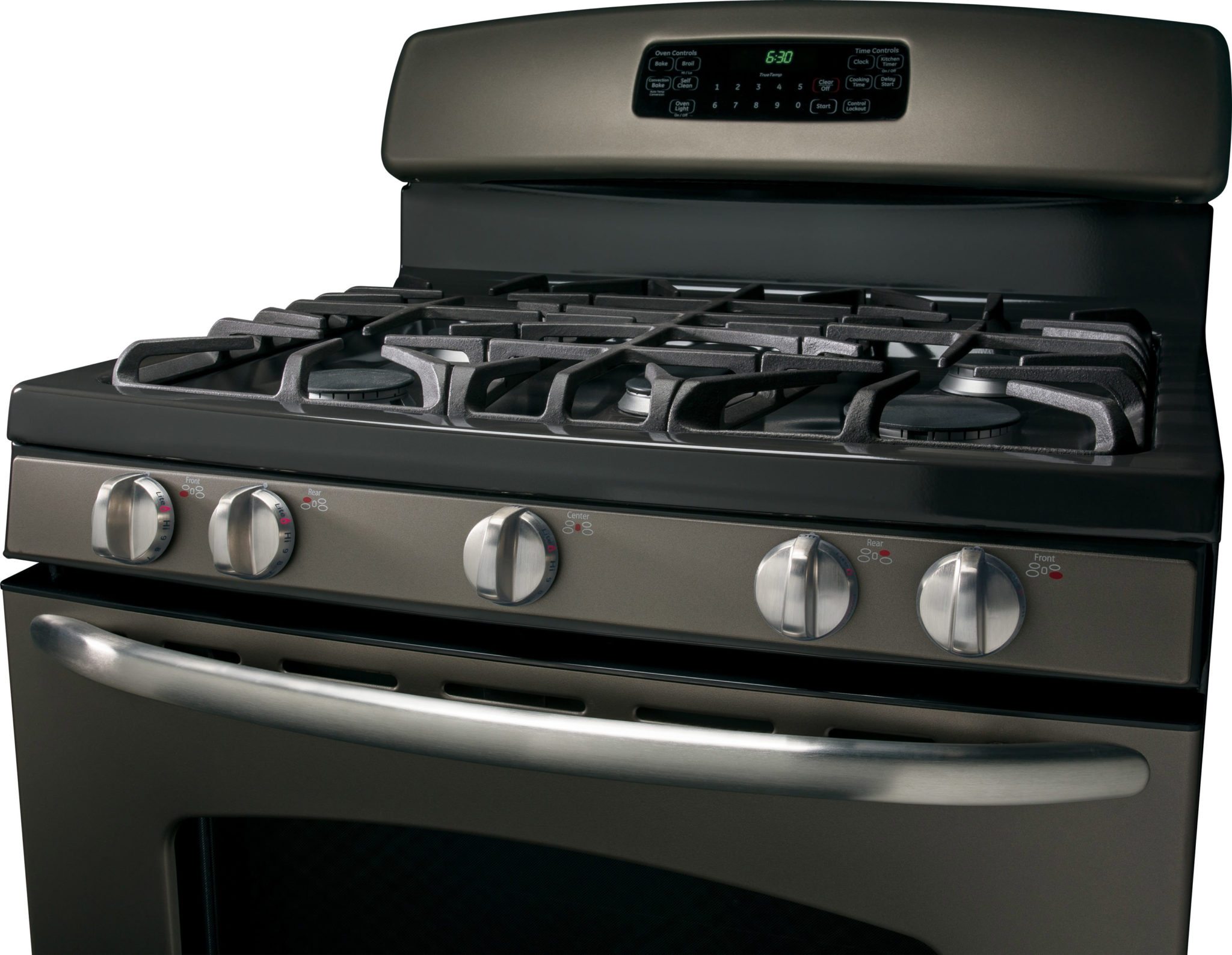 Appliance manufacturers are continuously reinventing their products: Wi-Fi touchscreens, energy efficiency upgrades and other features. One constant is about to get a style upgrade — stainless steel. Stainless steel still accounts for about 35% of all kitchen appliances sold, but many homeowners are looking for the next new thing. In fact the Association of Home Appliance Manufacturers suggest that stainless steel appliances may have already peaked in popularity.
GE® introduced its new Slate finish (left), which is a warm, dark gray, low-gloss finish that can work in many kitchen decors now popular. With black and shiny stainless accents and handles, the Slate line was successful enough for GE® to launch a complete line of appliances in the new finish. In developing the new finish, designers at the company wanted a new neutral that would transition into kitchens and mix well with existing stainless and black appliances.
Whirlpool has taken a different approach to its new White Ice design, borrowing from the aesthetic employed by Apple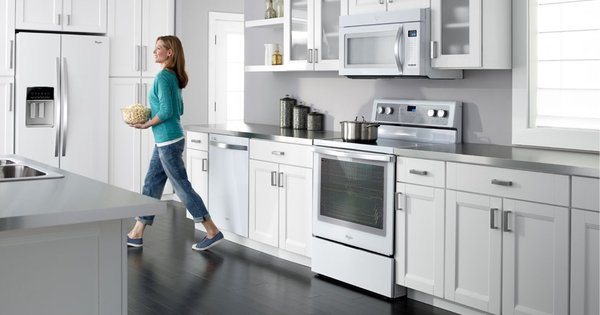 on many of their electronic products. The update of the classic white appliance exterior also features stainless accents in handles and controls. The refrigerator, for example, only shows the White Ice motif on the front of the unit, its sides and back are black. The appliances are also available in a Black Ice configuration.
Many of these updated colors are developed to soften the edges and look of kitchen appliance suites. Even the handle and control designs are undergoing a shift away from industrial kitchen style elements to softer and more accessible designs, with an almost furniture-like feel to them.
Whatever designs a homeowner selects for their log home kitchen, it's important that the appliances fit within the overall scheme of the room. It's easy to allow large refrigerators and ranges to take over a kitchen if they are not scaled to fit within the room. Many appliance centers have designers on staff that can assist in outfitting the kitchen with the best appliances for the room and the homeowners' needs.