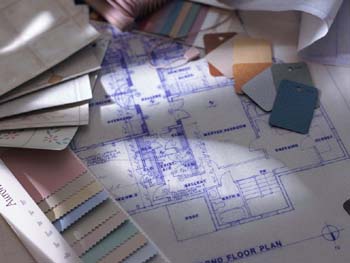 Katahdin Home Planning Seminar
Albany NY April 18, 2009
Celebrate spring by planning your dream log home. Our Planning Seminar on April 18 is a great time to learn about designing and building your dream log home. Join us at the The Desmond Hotel in Albany NY on Saturday, April 18, for a day of exploring and learning about the ins and outs of building your log home. (The GPS address of the Desmond Hotel is 660 Albany Shaker Rd., Albany, NY.)
For many years, we've hosted similar seminars at our headquarters in Oakfield, Maine, but many people are unable to make the trip north. So we've decided to take our seminars on the road.
Katahdin will bring together experts to help explain all aspects of building a log home, from design and budgeting, finance, lot selection, building green, and other essential questions you have. You'll have an opportunity to meet David Gordon, president of Katahdin, as well as experienced dealers in your area. We'll provide the breakfast and lunch, take you on a personal tour of a nearby Katahdin Cedar Log Home and work with you to answer all your questions.
Call Shannon Hersey 800-845-4533 or send her an email to reserve your place. Walk-ins are welcome!
Sixth Annual New England Log Home and Timber Frame Show
Concord, NH April 24-26, 2009
Join us for the most exciting log home event in the Merrimac Valley: The 6th Annual New England Log Home and Timber Frame Show in Concord, NH, on April 24-26, 2009, at the Douglas Everett Arena. Click here for more information.
Learn how Katahdin employs innovative ways to save energy in your new log home. Experience the feel of a log home in our beautiful Katahdin Cedar Log Home booth. You'll also have a chance to speak with our knowledgeable and experienced dealers from the area.