This fall and spring, many people interested in researching log homes visit the home shows as a way to learn more about the lifestyle, manufacturers and construction packages. With hundreds of exhibitors and manufacturers, many people don't know where to start, let alone how to decide which company to choose.  With the wide range and variations now available in log home packages, where does someone who's just starting their search start?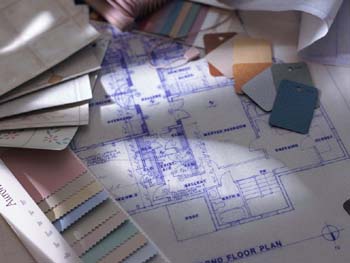 Katahdin has more than three decades of experience in helping people decide on the best package for them. Over the years, we've developed an easy checklist called the Katahdin Challenge, which helps buyers compare packages and price in an easy-to-understand format.
Ask the right questions
The Challenge offers a simple checklist to compare among manufacturers to compare standard features, along with those features that can cost extra with some builders. Sometimes, just knowing what to ask can save headaches, disappointment and extra costs later on. For example, many companies offer both pine and cedar logs, but with cedar priced at a premium. Since Katahdin is the nation's largest cedar mill, and uses cedar exclusively for its wall stock, they can offer very competitive pricing on a cedar home.  Cedar has many benefits that make it a superior building material when compared to more common pine: higher insulation factors, lower moisture content, and natural rot and insect resistance, just to name a few.

What choices are available?
Choices for features such as log shape and finish, corners, insulation packages and joinery can affect the exterior and interior look and livability of your log home. When meeting with representatives, find out if there's an extra charge for the features you want to include in your home. For example, Katahdin offers—at no extra cost—an insulation package that maintains the look of log walls inside and doubles the R-factor of the walls. This insulation package also saves money in wiring, because the walls can be wired the same way a convention home is—without on-site drilling to accommodate wires.
Windows and doors are another essential element to consider.  Does the company use a quality, high-efficiency window and skylight brand?  Are exterior doors well-insulated?  The right choice in windows and doors can save hundreds every year in heating and cooling costs. Katahdin uses Andersen and Therma-Tru products as proven, efficient and reliable windows and doors.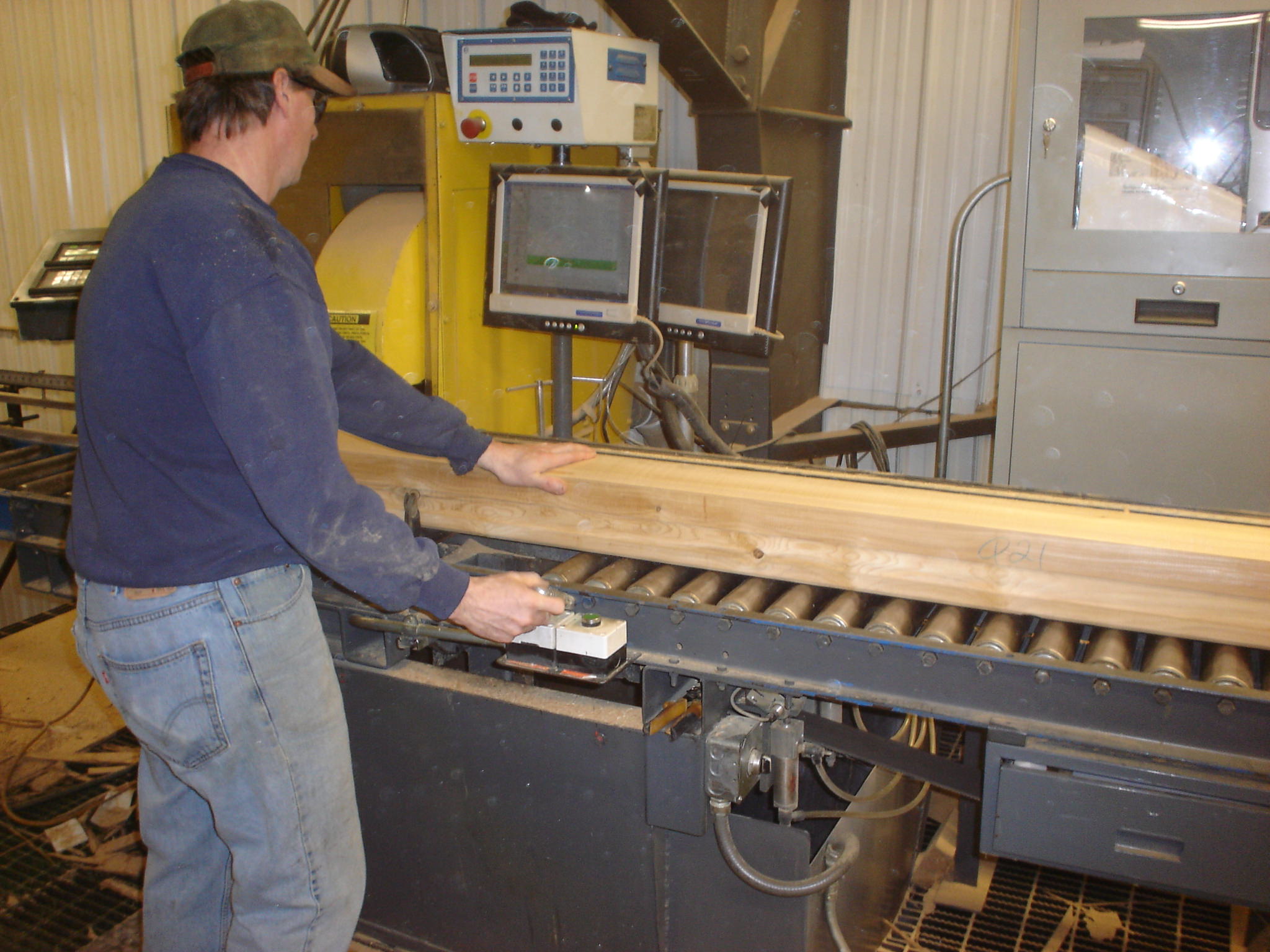 How can you save on design and construction costs?
Whether you choose your own builder or a manufacturer's dealer, the choice of log home company can save you money in the design and on-site labor.  Katahdin is proud of its top-quality in-house design department, which produces complete blueprints for your home. They can custom design or modify an existing design to suit your special requirements — all included in your price quote. The design team is linked via sophisticated computer software to the house manufacturing line, where your logs are pre-cut and pre-drilled to match the specifications of your design. Each log is also bar-coded and stacked on fiberboard to unload in the order the logs will be assembled: from the bottom up. The result is considerably less time and money spent on labor at the site.

What's included in the package price?
Does the package include all the finishing features? Make sure you ask for a detailed list of what is included in the package and what is not. Katahdin Cedar Log Homes offers a package that is one of the most complete in the industry. From the roof and floor systems, interior partitions, decks and railings and exterior log skirting, make sure that you haven't missed something that will be necessary to finish your home properly. Also, make sure that your estimate includes all delivery costs and that materials are shipped in protective coverings. With today's fluctuating fuel costs, unexpected freight charges can be a shock!
What do customers say?
Ask for references and follow up to see how the company has performed.  If there were problems that arose—and in construction these things often happen— how did the company respond and did they solve the problem? You can check out our website, KatahdinCedarLogHomes.com, where many customers from around the country have provided insights on the experience of building a Katahdin Cedar Log Home.  For more feedback, make sure you talk to customers who worked with the dealer in your area.
How green is your home?
With today's concerns about fuel costs and consumption, chemicals that might be used in home construction products, and the manufacturer's own processes, "How green are you?" is a meaningful question for many home buyers to ask.
At our Oakfield, Maine mill, we recycle waste wood and sawdust in an industrial biomass boiler which heats our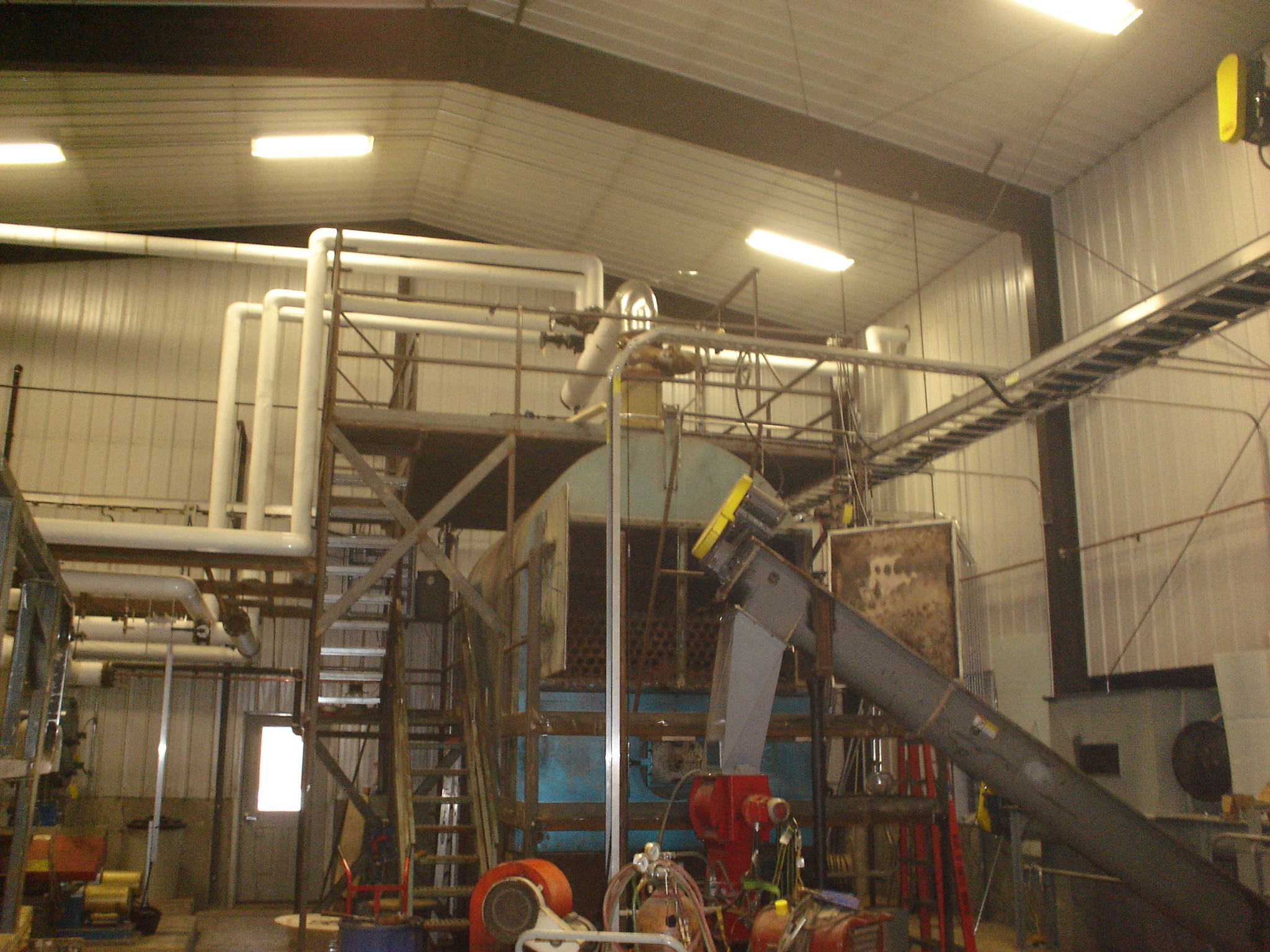 buildings and reduces our fuel bill by about 90%.  Any cedar that's left over, or that's not the grade we require for log walls, is milled into fencing and other materials used in our homes, like railings, decking and paneling.  And because cedar has its own natural resistance to rot and insects, you can avoid the use of potentially toxic chemicals to treat for pests and rot. We're also constantly researching new ideas for alternative energy sources or fuel savings to incorporate into our designs.
So as you can see, finding the right log home manufacturer just takes a little research— and can be made easier when you're armed with the right questions. And we invite you to download the Katahdin Challenge to use as an easy checklist to compare "apples to apples," when considering log home companies.