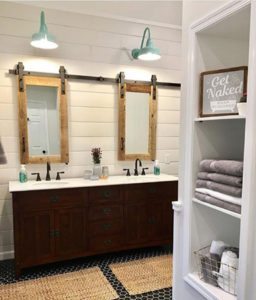 Barn lights are a class of lighting that never goes out of style. With their clean forms and practical design, they've been a utilitarian lighting staple for decades in rural areas and factory settings. One company, Barn Light Electric, has revived the porcelain-coated, steel lamps that once dominated lighting beginning in the 1930s.
Barn Light Electric has taken the basic form and created a broad gallery of pendants, sconces, and post mounted lighting for indoor and outdoor use. The Titusville Fla.-based manufacturer designs and crafts its lamps using commercial grade steel and a time-tested baked porcelain finish in a complete palette of colors— from traditional to trendy.
We spoke with Katie Schilling, Marketing Manager, who encouraged readers to check out their website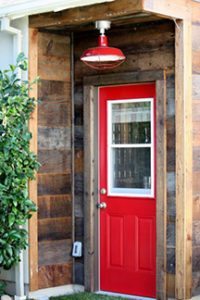 for new product collections they create each season. When asked about their newest designs, Schilling said, "We're excited about our new Swing Arm Wall Sconces that can be hung on a wall and swiveled for a bedside reading lamp." These are available in a variety of shade styles, including fluted, wide "skylark" style, and bell-shaped.
Another style that enhances the traditional good looks of Katahdin Log Homes is the gooseneck lighting style. A graceful curve adds visual interest to the common horizontal lines inside log homes. Barn Light Electric also has styles reminiscent of schoolhouse lighting with the soft white globes in traditional shapes. Styles borrowed from marine industrial designs also make terrific bath or powder room statement lights.
These barn lights also offer a chance to introduce a splash of color to log home décor, without overwhelming the warm wood tones of Northern White Cedar.
The company has grown tremendously since its founding ten years ago. In addition to their own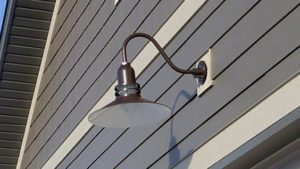 lighting products, Barn Light Electric's website also curates funky fans, porcelain metal dishware and accessories, such as retro light bulbs.
Take advantage of a limited time manufacturer's coupon for 15% off your Barn Light Electric purchase! Enter KCLBLE in the Promo Code box at checkout. Offer expires on July 15, 2017.