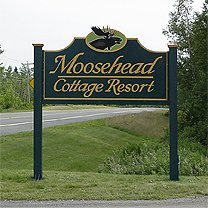 If you love log homes but want to make sure that the lifestyle is one that you'll enjoy, you may want to try vacationing in one for a week. One resort in Maine, Moosehead Cottage Resort is located in Greenville, close to the largest lake in Maine, Moosehead Lake.
Open for rentals year-round, this resort provides the chance to live in a Katahdin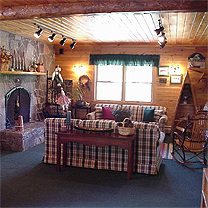 Cedar Log Home, with all the home-y features you'd like in your own log home. There are 19 units available, and owners rent them on a weekly basis. Each unit sleeps six, so for two or three couples or a family, the experience is fairly reasonable. The units rent for varying prices, starting at $1,000 per week depending on the season.
Moosehead Cottage Resort boasts quite a few on-site amenities, including an indoor heated pool, sauna, hot tub, game room, and great room in the clubhouse. Each unit boasts a fireplace, and provides linens, kitchenware, and a barbeque grill. Renters need only bring food, beverages, laundry and dishwasher soap.
Nearby Greenville offers rental watercraft, bicycles, and snowmobiles, and the hiking in the area is worth the trip. Moose safaris and fishing guides may also be arranged.
>For more information, visit the resort's
website
, or call Barb Daigle, at 207-695-2112.