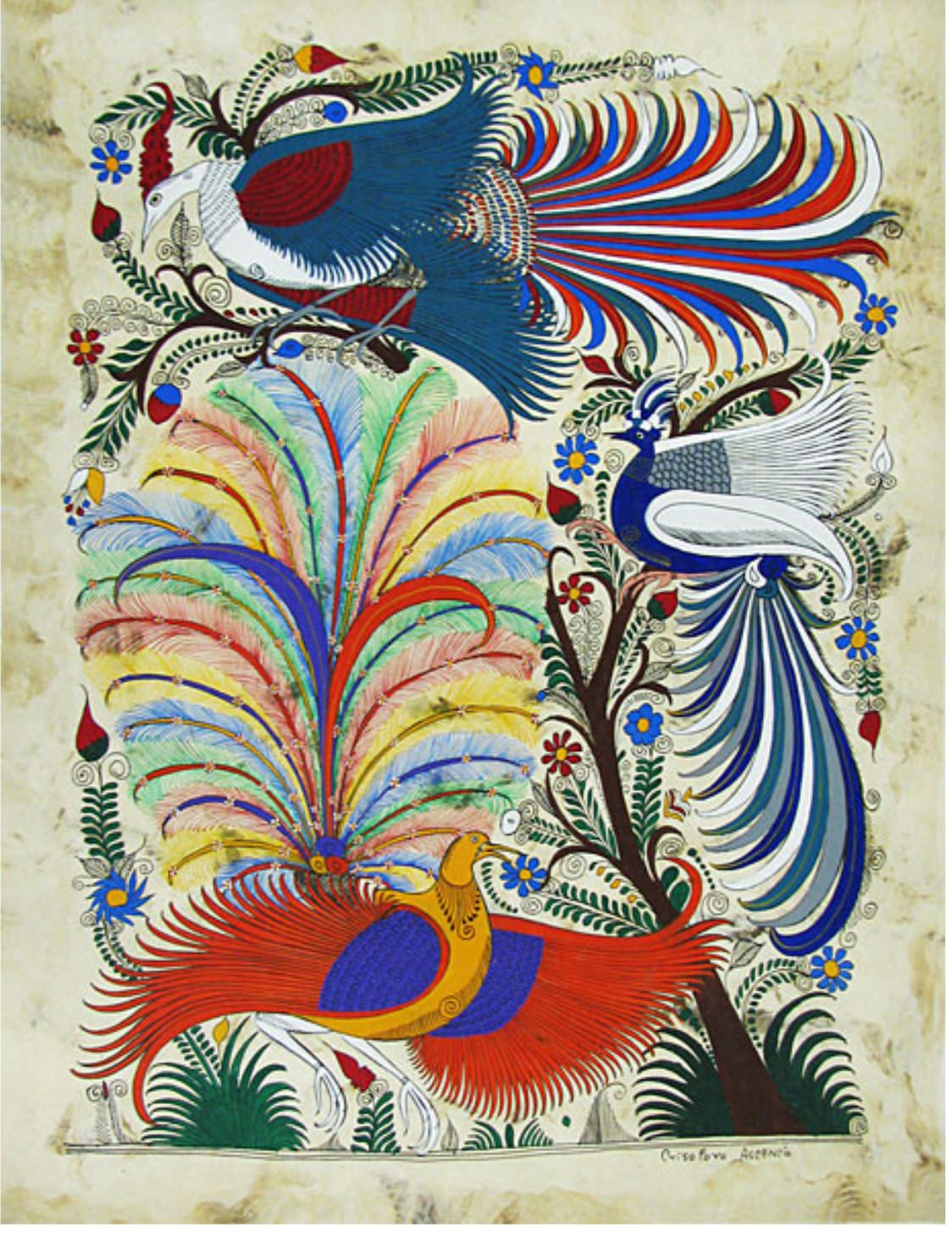 The dim winter months seem to set off cravings for the bright colors of warmer climates. In log homes, bright colors can add colorf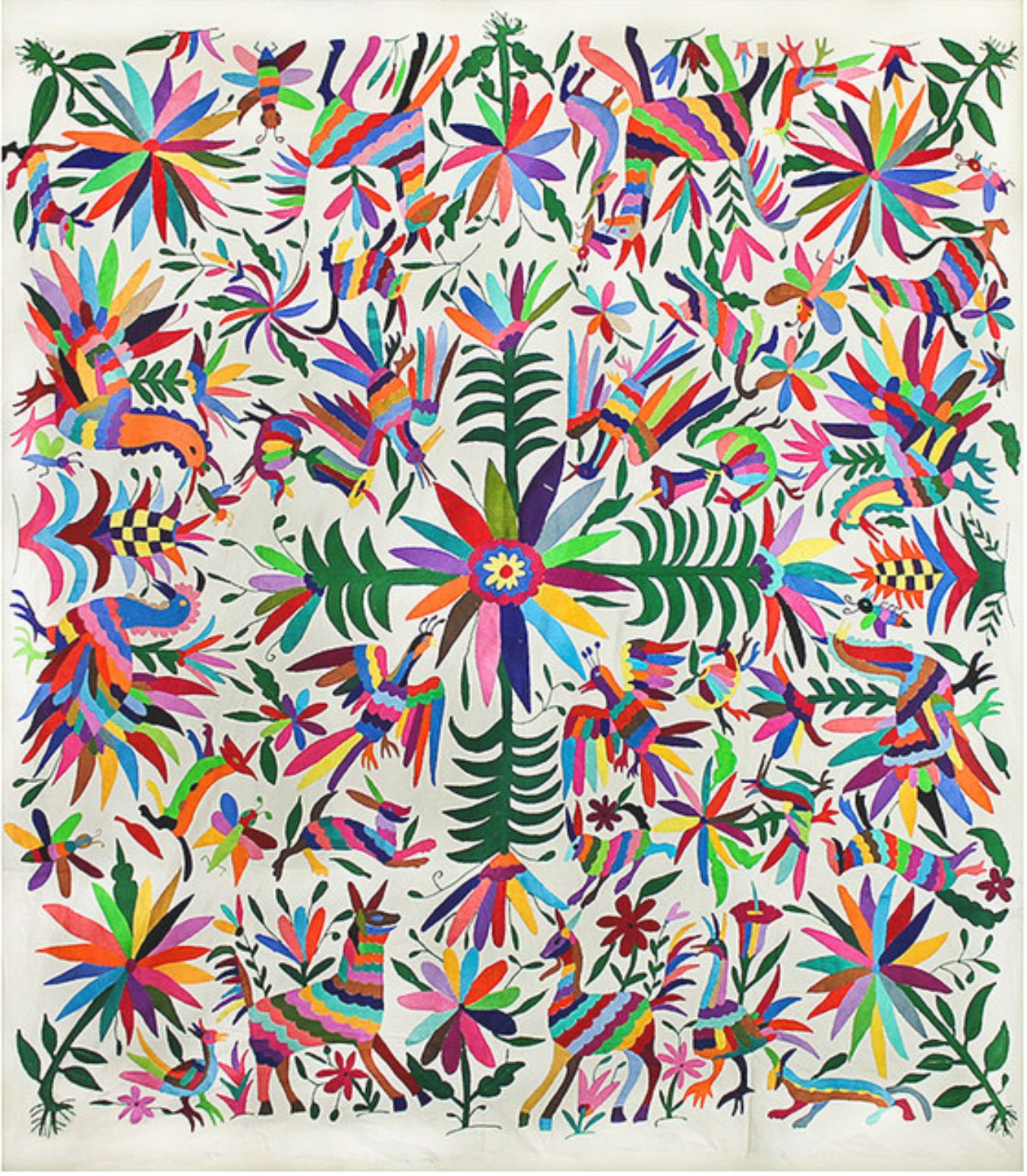 ul accents through the home and balance the warm wood walls in each room. It's easy to try a bold new color or style with small pieces. A colorful collection scattered through a home can create a whimsical and delightful accent.
Otomi Native Art from Central Mexico
Otomi art is known for its colorful needlework and decorative arts that draw inspiration from the nearby forest animals and plants. The style is reproduced in many everyday accent pieces, fabrics and patterns; original art is also available for collectors. Some of the native art takes the form of painting on thin bark paper called papel amate (left), using bright paints and intricate designs. These painted works are best displayed as art on walls. Other options for otomi include wall hangings and throw pillows featuring these bright and happy designs.
Other Mexican Folk Art Options
Mexican native Zapotec wood carving is typified by unreal and magical pieces born out of the imagination of the Oaxaqueño craftsmen. Often these carvings take the shape of wildly colored animals from surrounding forests or imaginary dragons and monsters (left).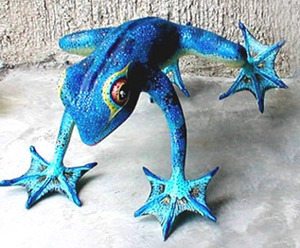 Other Oaxacan craftsmen create the Glassy Pottery of Arte Oaxaqueño through a long and precise process, applying primitive techniques by hand. They break with traditional patterns and capture the spirit of their creative soul giving life to sophisticated shapes.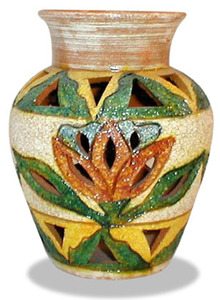 Molas are fabric designed art that feature intricately appliquéd patterns, usually hand stitched (below). Molas are also widely available in Mexico and other Central American countries and provide a geometric interpretation of the natural world around the artists.
There are many sites where one can shop for these folk art textiles and objects. One site that covers a broad array of native decorative art is folkart.com.