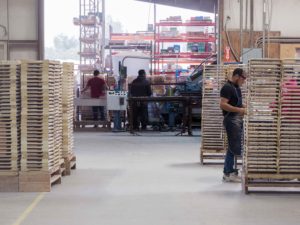 Your progress in reducing your Katahdin Cedar Log Home's carbon footprint is off to a good start with carbon-storing Northern White Cedar log construction and wood-based insulation courtesy of GO Lab's Madison, Me., plant. There are lots of areas to target inside your new home to achieve a lower carbon footprint.
Sustainable Ceramic Tile That's Climate Neutral
Ceramic tile can create a high level of carbon because of the way it's manufactured, with double firings that can use a lot of natural gas. But Aromas, California-based tile maker, Fireclay Tile, is forging toward a carbon neutral position, taking their sustainability to the next level. We've highlighted the company in the past because of their sustainable use of recycled materials and their development of 100% lead free glazes in vibrant colors. We spoke with CEO Eric Edelson to learn more about the steps that has brought them to a climate neutral position. They've teamed with Climate Neutral to provide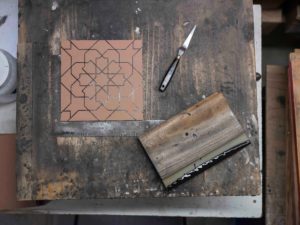 certification that their carbon footprint is measured, reduced and offset to make zero carbon impact on the environment.
Start with Recycling
Paul Burns, Founder and Chief Ceramicist has built his company on recycling as much as possible throughout the process. "I hate waste," he states in a company video. As a result of this meticulous attention Fireclay recycles 500 gallons of water each day, and 7000 pounds of recycled materials, including granite dust and glass, are made into new products. Because each order is custom made to your specifications, they take care to ensure each piece of tile is glazed to meet very high standards.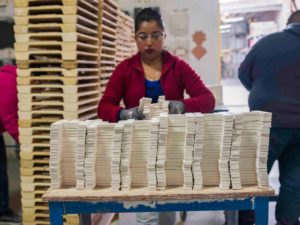 Paving the Way with Carbon Offsets
Fireclay currently uses a system of carbon offsets to compensate for their manufacturing process. Using a carbon offset middleman, Fireclay has been able to offset nearly 2600 metric tonnes of carbon. These carbon brokers match carbon producers with projects around the globe that offset such as reforestation, renewable energy development and carbon sequestration through methane conversion.
Climate Neutral Certification
Climate Neutral helps companies like Fireclay Tile quantify their recycling and carbon offsets both with their internal manufacturing process, as well as looking at vendors, shipping materials and other aspects up and down the supply chain. By measuring the carbon companies produce, Climate Neutral can more transparently address the effect reduction and carbon offsetting has on the environment. This transparency gives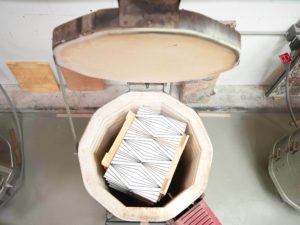 Fireclay's customers the knowledge that Fireclay is taking climate and carbon pollution seriously.
This is one example of a product you might select to finish the interior of your Katahdin Cedar Log Home to continue the chain of sustainability and carbon footprint reduction.