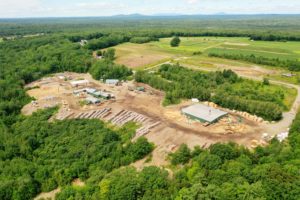 Katahdin Forest Products, parent company of Katahdin Cedar Log Homes, has purchased the former Walpole Woodworkers Mill in Chester, Me. The 24,000 sq. ft. facility will supplement current fencing operations in Oakfield, Me.
The acquisition was a fortuitous solution to the September 16 fire and total loss of Katahdin's six-foot mill, primarily used to mill fence products. "Shortly after the fire, I recalled that the Walpole fence mill was closing and going on the market," said David Gordon, President & CEO. "An off-hand comment from one of our cedar suppliers earlier this year prompted our investigation and ultimate purchase."
The well-respected Walpole Woodworkers Mill produces top quality cedar fencing, used at many locations throughout the U.S., including Disney World. "We are fortunate to have this highly skilled group of employees stay on to keep the mill operating," Gordon said. "We expect this new acquisition will offer multiple benefits moving forward."
Gordon expects the Chester mill will add 50% more production capability to an already busy fencing division in Oakfield. The mill will saw both fencing and rough lumber for the company's active log home division. With the majority of Northern White Cedar located in Northern and Eastern Maine, expanding mill capabilities to the southern part of the cedar forest will enhance their capacity. Katahdin also operates mills in Oakfield and further north in Ashland, Me.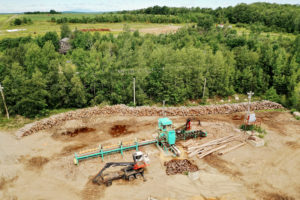 Surge in Activity During Pandemic
Katahdin Cedar Log Homes has experienced a surge in activity and orders since well before the coronavirus first appeared in the U.S.  "Many of our customers have decided that having a remote vacation home is an excellent investment in these challenging times," said Gordon. "With a booming real estate market and uncertain stock markets, many folks are investing in real estate in northern New England and other log home market areas in Maryland and Pennsylvania. Some of our dealers and builders are booked well into 2021 and beyond."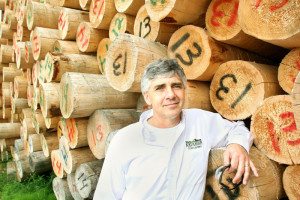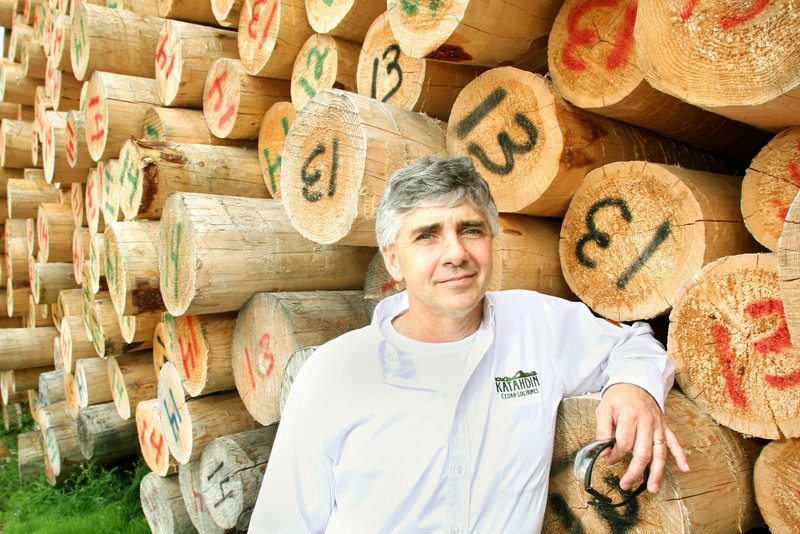 In a state where the economy has been hard hit in important tourism and fisheries industries, Katahdin Cedar Log Homes and their fencing division have been producing at peak capacity. The 2008 Recession hit the housing industry hard, but Katahdin's diverse product array was able to keep the company poised to respond as the real estate market turned. "We now feel prepared to respond to increasing demand on all fronts of our products lines," Gordon said.
Founded in 1973 by Foster Gordon and two associates, Katahdin Cedar Log Homes is one of the largest log home manufacturers in the U.S. and is the largest processor of Northern White Cedar in the world. The parent company, Katahdin Forest Products, also operates Katahdin Cedar Fencing and Cedar Ideas. David Gordon and his son, Gabe Gordon, continues his father's legacy through three generations by providing high quality, cedar log homes, fencing and other products at affordable prices. Based in Oakfield, Maine, Katahdin Forest Products has more than 80 employees.