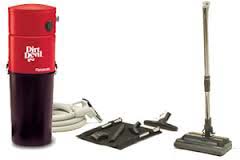 Let's face it, cleaning floors is a constant challenge for homeowners. There are some terrific new technologies and products to clean, remove allergens and bacteria, and keep floors in great shape.
Central Vacuum Systems
Central vacuum systems were once a non-starter with log homes, but Katahdin's unique Energy Envelope System makes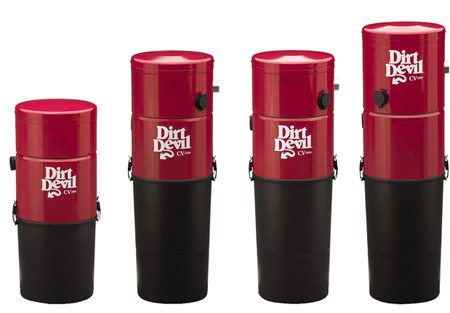 installation of the necessary outlets as easy as normal plumbing or wiring. Central vacuum units remove the need to lug a heavy vacuum machine up and down stairs and room to room. They provide more power and cleaner air than portable vacuums, which recycle the air (and allergens) back into the room. The central vacuum unit should be located in a central area of the home, preferable in a basement or utility room.
The convenience of central vacuums is apparent when all you need to carry is a handle and lightweight tubing to connect the system's outlet valves. The valves are positioned around the house at convenient locations approximately one per 600 square feet. Some valves are fitted to attach hoses that connect to various handles. Others are designed to act like automatic dustpans and are installed at floor level, and suck up dirt and particulates swept up by a regular broom. This type of dustpan valve might be ideal for a kitchen or mud room for quick sweeps. DustDevil offers a Hide-a-Hose Management system that retracts the hose back into the vacuum systems tubing, eliminating the necessity of carrying hoses through out the house.
These valves are connected to the central vacuum unit by tubing. The central vacuum unit provides powerful suction to work in all areas of the home and can either be a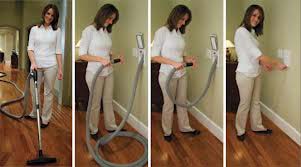 cyclonic machine or a filtered machine. Either way regular cleaning according to user manuals will keep the unit working well. Units are available with either removable plastic canisters that can be removed and emptied, or traditional bags that can be removed and replaced with empty ones. The type of central unit will determine the types of power brushes you will select from. Brushes that are air powered by cyclonic units won't need electrical wiring at each outlet valve. Power brushes that use electricity to clean will need wiring. Electrically powered brushes may be the optimal choice for pet owners as pet hair needs a little more power.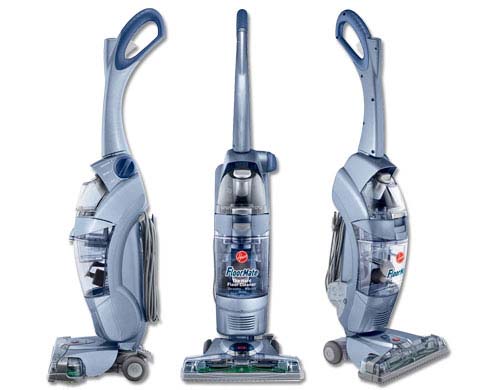 Hard Floor Surfaces
Many log homes have an abundance of hardwood floors and tile to clean. Rather than the manual scrubbing with buckets and mops, Hoover offers a cleaning appliance that uses steam alone— no chemicals or cleaning agents — to clean and sanitize hard surface floors. Hoover's Floor Mate Spin Scrub appliance vacuums, scrubs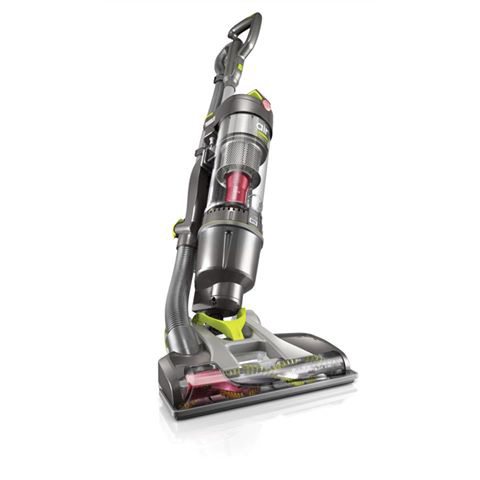 with brushes, then dries hard surfaces, all in one unit. The Floormate is designed with separate water receptacles to keep cleaning water clean while its brushes clean uneven surfaces like grouted tile.
Carpets, Floors and Pets
If your housekeeping soul has pined for a Dyson steerable cyclonic unit but paled at the price, Hoover has announced their own Air™ Steerable Bagless Upright for about half the cost. It swivels and twists easily and fully extends flat to fit beneath furniture. The Air comes with a crevice tool and detachable wand to clean upholstery and draperies. Hoover's Wind Tunnel High Capacity Pet model includes a rubberized pet hair accessory and deep cleaning power to remove unseen pet dander and allergens.