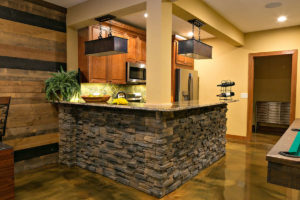 Stone veneers add great character to areas inside or outside your Katahdin Cedar Log Home. The new mortarless stone veneers from ClipStone allow you to skip the messy mortar mixing and attach the facing bricks to just about any surface. We spoke with John Bailey, ClipStone's Director of Sales & Marketing to learn more about how his product might be used in Katahdin or Arborwall Solid Cedar Homes.
How Does ClipStone Work?
ClipStone veneers are attached using a patented wire clip system and 1.25" wood screws to hold them in place. Each ClipStone Brick is 4" high and has varying lengths depending on the style: ProStack or Ledgestone. Because the ClipStone pieces are all sized uniformly at 4 inches high, homeowners can create a unique look by mixing and matching colors and styles to mimic natural stone. ClipStone marries well with Katahdin's Energy Envelope System that allows for a variable finish to interior wall surfaces.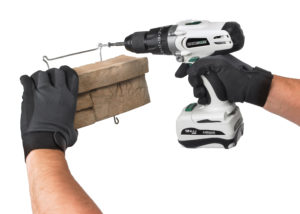 Installation is Easy
For installation, begin with the ClipStone starter strip. The starter strip is installed 1" above where the first stone row will start, making sure that the strip is level. Then, using a power drill or driver, use 1.25" screw in every visible eyehole. Designed to "breathe," the ClipStone sets 3/8" away from the surface it's applied to, allowing for excellent rainwater drainage on exterior applications. The starter strip features weep holes to allow water to drain away.
Create a Varied Design
Bailey recommended that each box be unpacked and laid out on the floor before beginning so that the pattern will be varied and random as it is installed. He recommended staggering the bricks in layout to avoid "stitching" where vertical seams line up in a straight line. Want a mix of colors? Bailey recommends ordering 75% of your primary color scheme and adding a 25% portion of your accent color or style. Bailey noted that the ClipStone veneers fluctuate in color like natural stone due to the artistic skill of the tinters. In the factory, the tinters toss handfuls of dyes on top of the wet stone giving each ClipStone a varied coloration.
Two Styles Plus Nine Colors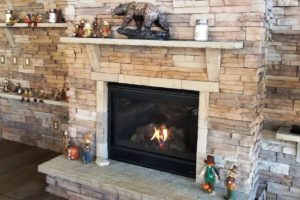 ClipStone is available in two styles. Ledgestone has a smoother effect using larger stone shapes. ProStack provides more depth of field texture and simulates a thinner horizontal stone profile. Colors range from pale creamy white Osceola to warmer browns and tans in Poinset and Sand. Teton Grey closely resembles Maine granite that often finds its way into Northeastern Katahdin designs.
Finish Cement Foundation Exteriors Too!
To apply ClipStones to an exposed foundation, Bailey recommends attaching furring strips to the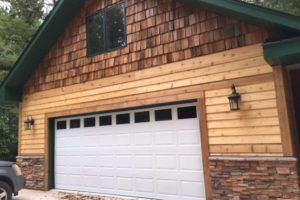 bare concrete. Then secure the starter strip to OSB/Plywood and then two layers of weather resistant barrier. The ClipStones are designed to attach to 7/16″ sheathing so that application is quick and easy. The ClipStones may also be applied directly to the concrete, but the installation drilling will require more time and effort.
Wrap Deck Columns Easily
Many Katahdin designs feature walkout basements and decks using support posts. It's easy to clad these exposed structures in ClipStone veneers, especially since the bricks are easily cut to fit using a chop saw or hand grinder. Exterior corners, decorative sills, mantle and brackets, trim pieces and hearthstones are all available in matching colors to complete any ClipStone project.
Installation Instructions and Tips
The ClipStone website has plenty of helpful tips and installation videos available on the company's website. The Company's gallery of actual customer installation provides plenty of design ideas for feature walls, accent stonework, and other stonework ideas. With a 50-year warranty and rated for 1, 2, 3 zone hurricanes, ClipStone is an excellent choice for Katahdin Cedar Log Homes in any location.