With household budgets feeling the pinch, adding color accents is one way to refresh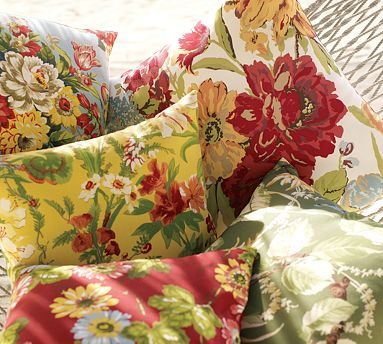 and brighten any area, inside or out. To make it work, select a color that contrasts or complements the big blocks of color in an area. Sofas, bedspreads, appliances or bath fixtures are large items that can dominate the look of a room, but can also act as an anchor for introducing new excitement into your color scheme. If you have a patterned sofa, for example, select one of the colors that appear less frequently in the design for the new accents.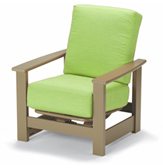 Pillows and cushions
Indoors and out, throw pillows and cushions can add charm and color to any décor. Adding a new accent color can make a room feel warmer (red and yellow tones) or cooler (blue and green). If you're replacing outdoor furniture cushions, consider using a fabric designed to resist fading and mildew and they'll stay bright for more than one season.
One online cushion company, Cushion Source, allows customers to select and design their own custom cushions from an endless inventory of fabrics. Customers can configure the shape, dimensions, and even a contrasting piping for infinite combinations.
Towels and rugs


In other areas of your home, adding color can be inexpensive if you keep an eye on sales at larger stores. Brighten bathrooms by adding a new set of bath and hand towels in bright, contrasting colors. Guest rooms can be revived with the addition of a new pillow sham set or small throw pillows to beds. Small, colorful throw rugs can be found at craft fairs and outlet stores to tie your new décor together.

Kitchens, too, can benefit from a hand towel or linens color update, and cushions on chairs or bar stools can play into the new look. Many small appliances and enamelware come in bold vibrant colors like red and cobalt blue. If you need to replace a blender or toaster, consider one of these new colorful accent colors to broaden your color palette.
Refresh your trim
One way to give a log home a new look is to use one of Perma-Chink's new Lifeline Accent colors for wood trim or other areas where colors might complement the warm wood tones of your log walls. Trim on any home usually is the first to show wear and certain areas need repainting to maintain their integrity—around doors, garage entrances, soffits and eaves. Since they can be applied to any wood surface, a more ambitious project might be to repaint the cabinets in the kitchen or bathrooms with a bolder, brighter color.
Carry around a sample piece of fabric that reflects your new colors. If you should stumble on a colorful "find," you can be sure it'll fit into your color scheme. Updating with accessories can be easy and fun to do!