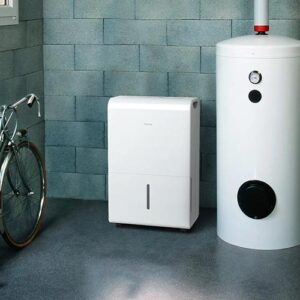 We love basements but hate basement humidity. A damp basement is more than just uncomfortable and musty. Moisture buildup in the basement can create issues with mold that can affect your entire Katahdin Cedar Log Home's indoor air quality (IAQ).
We reviewed what you should look for in a basement humidifier to keep your basement dry and improve IAQ. Here's what you should know:
Energy Star Rating — Like wall unit air conditioners, dehumidifiers can consume a lot of power to collect the water in your basement air. That's why it's a good idea to check for an Energy Star rating for any unit you'll be considering.
Humidifiers Produce Heat — The upside is they can provide a little extra warmth, but you'll want to make sure that extra heat doesn't affect your heating and cooling balance. Position dehumidifiers away from heat sensitive electronics and fabrics.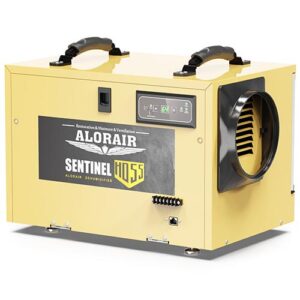 Capacity Versus Drain Hoses — Because they use a good bit of energy, most dehumidifiers come with a volume capacity which once reached, automatically shuts the unit off until emptied. If humidity is a constant problem, you may want to consider a dehumidifier with a drain hose and a timer to automatically turn the unit on and off.
Here are some great dehumidifiers to check out: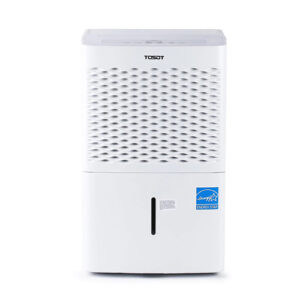 hOmelabs 35-pint Dehumidifier can service areas as large as 3,000 sq ft. Ranked as an Energy Star Most Efficient for 2021, this appliance offers easy-to-read humidity controls, Auto Shut-off, Defrost and Auto Restart functions. The 1-24-hour timer allows for easy programming.
Alorair Sentinel 55's compact unit drains automatically and features a rare alloy tube evaporator to avoid corrosion. In addition to basic dehumidifying, the unit can also assist in restoration and drying from flood damage.
TOSOT 35-pint Dehumidifier is also Energy Star Rated and boasts Whisper Quiet operation of only 52 decibels, quieter than a normal conversation. It offers easy attachment for a drain hose along with a power outage restart.