Most of our ancestors lived with extended families for a variety of reasons. In agricultural settings, a large family worked the farm. In urban settings, it became necessary to care for aging parents and for young families to stay with their parents for help with child care, expenses and other practical needs.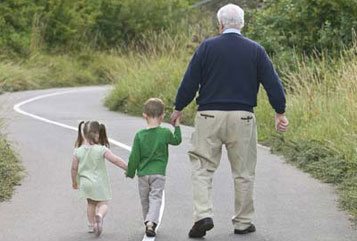 As Americans became more prosperous and mobile, families tended to scatter to the four corners in search of education, employment and new opportunities. Today's economy is leading many families to regroup and to rediscover some of the joys of living with multiple generations under one roof. "Boomerang kids" return to the nest when jobs don't appear after graduation. Health care costs and extended life spans may keep an aging parent within the family unit rather than a care facility. Whatever the reason, more Americans are returning to two-or three-family households.
Last year about 6.6 million U.S. households had at least three generations of family members, an increase of 30 percent since 2000, according to census figures. When "multigenerational" is more broadly defined to include at least two adult generations, one in six people live in such households, according to a study by the Pew Research Center.
If you fall into this growing category, designing your log home to meet some of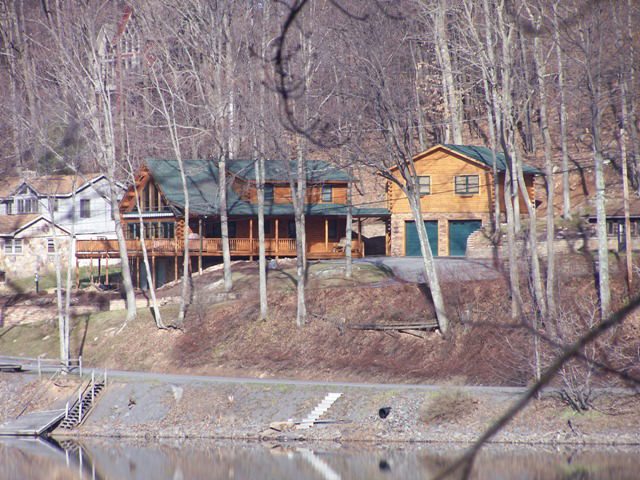 these future needs makes a lot of sense. We spoke with Brien Shreve of Cabin Run Contracting in Romney W.V. He's provided a number of log home solutions for multigenerational families. Brien shared some ideas based on his experiences to keep in mind when planning for more than a single family in one home:
Separate but equal —Consider arranging bedrooms and individual family spaces on opposite ends and/or on different floors in the home. Common areas, such as the great room, the kitchen, dining areas can provide the center of the home. One way to develop a sense of private space in a home is to utilize a walk-out basement as one separate family area, a ground floor master suite for the older adults and a second floor grouping of sleeping areas.
Multigenerational needs can differ — Differences in how each generation will use the home should be thought about in advance of design. Widening doors and hallways and avoiding too many levels on the main floor can accommodate an older parent who might require extra help in getting around. A single step up can effectively eliminate access for someone with a cane or wheelchair.
Bathrooms —An essential factor when building for extended families is to ensure enough bathroom space. Smart families plan at least a full bath for each family`. If there are children of varying ages, a ¾ shower bathroom for the teens might also be a good idea. Include gripping handles and easy access tub and shower configurations to hand the different needs of older generations.
Apartments — If you're planning on an apartment addition for a parent (the ill-named mother-in-law apartment) consider designing in a small kitchenette that accomodate a microwave, small refrigerator, and other necessities for a quiet meal within the apartment area.
Make connections — If you plan on adding an apartment or suite in an adjacent structure (many people make efficient use of living space over garages), make sure that there's a physical connection to the main home, even if it's just a covered walkway or breezeway.
Consider noise levels — Families make different amounts of noise at different stages of life. Older adults may require louder volume on a television set. A new baby crying might keep another family member from getting a good night's rest. Plan buffers between living areas to pre-empt possible conflicts when music tastes differ. Buffers can include extra insulation between floors, closet spaces between main areas and sleeping areas, and positioning living areas on opposite sides of a home.
Don't forget storage — Two or three families can accumulate a lot of "stuff." Consolidate duplicate items where possible, and try to reduce the overall amount by holding sales, making donations etc. You'll want to make sure that there's enough room for all members to store the essentials. Setting aside a good-sized  mud room or garage space for sporting items can save some headaches later on.
Get input from everyone — Make sure you have plenty of open discussions with all family members who plan to live in the home, including children. You will probably not be able to accommodate everyone's wishes, but an open forum can help to head off any future issues. Once you've decided as a family the basic design, you'll need to select a point person to act as the liaison between the design and builder to make sure changes and revisions are made efficiently.
Below are several views of one family's preliminary plans for a three-family vacation retreat.