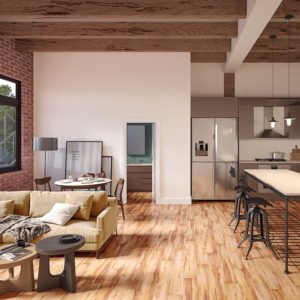 Katahdin Cedar Log Home owners often look for flooring solutions that provide superior looks and great durability. Luxury vinyl tiles (LVT) offer both with a wide array of colors, motifs and sizes. We checked out the TileBar.com selections for ideas.
Two Types of Application
The collections the company offers are available in two types of application: a solid core click-together tile and a glue down tile. The click-together tiles offer a little more flexibility than the glue down tiles and require an underlayment to reduce sound and hold the tiles in place. The rubber underlayment may be glued down depending on the installer's preference. The glue-down tiles are available in several size configurations for ease of application.
What's the Look You Desire?
The LVTs are available in multiple colors in replica stone, concrete and wood designs to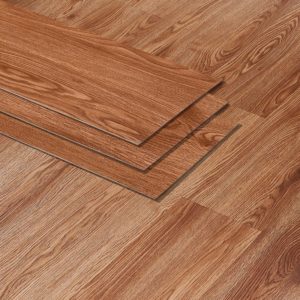 create the look of surfaces that are much more expensive and far less durable. For wood tones, the vinyl tiles come in oak, ash and maple woods with rich colors from pickled whitewash to bourbon oak. The marble and slate tile options offer oversized tile shapes with natural looking veining and variations similar to actual stone surfaces.
Wear Layer Options
Tile Bar's luxury vinyl tiles also offer several different wear layer options for the color design layer. For heavy traffic areas like hallways, kitchens, kid's rooms and game rooms, opt for the thicker wear layer to add longevity. For less hectic rooms, a thinner wear layer will perform with style. Wear layers include 6 mil, 12 mil and 28 mil, with the thicker options designed for heavy traffic areas.