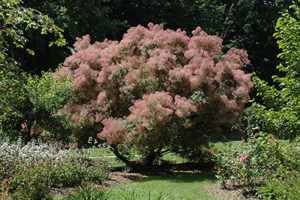 Designing your fall landscaping for year-round color needn't be complicated: the key is to identify plantings that combine  blooms, foliage and color to keep your landscape fresh throughout the late summer and early fall season changes. We took a look at some options that work well from summer into fall.
Smoke Bush (Continus)
This perennial can be trained as a bush or small tree. It features dark, purplish foliage and dramatic puff of smoke flowers and can be planted singly or as a hedge. It thrives in poor, dry and unfertile soil, so don't pamper it too much! These bushes are deciduous so plan to use in combination with evergreens for year-round coverage.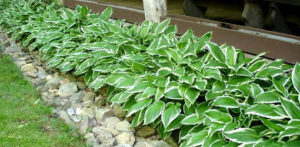 Hostas
With a broad array of greens blues and yellows, hostas adore shade and come in many sizes and options. They can be tucked under larger bushes to provide counterpoint color and cover bare ground. Plant them near climbers like clematis to keep their roots cool and in the summer.
Black-eyed Susans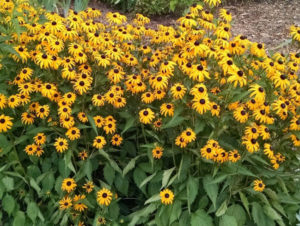 These cheery flowers return as perennials and reach their peak blooming at the end of summer. Plant them in clumps to create a 2-3 foot tall hedge-like effect of dark foliage and showy orange and black blooms.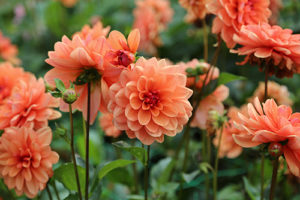 Dahlias
Dahlias come in many shapes and sizes and a wonderful cut flowers. For multiple blooms and prolific foliage, try a 3- to 4-inch bloom dahlia. The corms, or roots, can be ordered for planting after the last hard frost. Foliage is leafy and can be tall and lank so give them plenty of room. Buds begin to appear late summer, and flowers continue to bloom through fall. After the first frost, you'll need to dig up the corms, each of which should be multiplied in the form of a good-sized ball. Break off the individual "potatoes" for storage in a dry medium like vermiculite over the winter. Replant again after the last frost.
Still not sure what to include for fall color in your gardens? Check in with your local greenhouse for more ideas that work in your area.