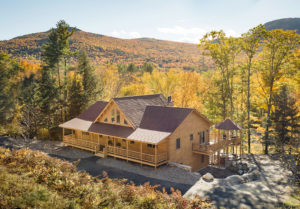 If you're looking for a great log home experience, check out these Katahdin Cedar Log Home events! From multiple open houses to Logapalooza Seminars and log home tours, Katahdin has you covered.
Logapalooza Seminars
Katahdin's best log home experts are gathered to provide an in-depth education about all aspects of designing, building, and enjoying a custom cedar log home. We'll cover the basics of our energy efficient packages, information about the benefits of Northern White Cedar and share ideas for making your log home exceed your expectations.
Open House Events
Around the country, Katahdin Dealers host local open house events in their areas to share their pride in craftsmanship with interested guests in the area. Often more than one home is available to compare and contrast different designs and décor.
Sept 10            Dual Open House, Shelton & Sandy Hook, Conn.
Oct 15             Lone Star Logapalooza, Palestine & Montalba, Texas
Nov 19            Western Maine Logapalooza, Newry, Maine
Save these dates above and check our Events page for more details.