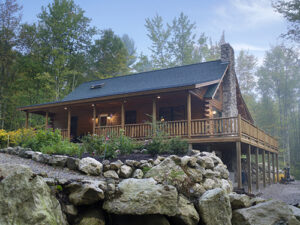 Yes, we've been planning for multiple Katahdin Cedar Log Homes Logapalooza events. If you've never attended Logapalooza, you're in for a treat! These events feature multiple log homes in different styles to tour in a small, easy to navigate area to give you the best experience in the shortest amount of time. You'll be able to meet with Katahdin experts and dealers from the area to answer your questions.
Logapalooza Seminars
Katahdin's best log home experts are gathered to provide an in-depth education about all aspects of designing, building, and enjoying a custom cedar log home. We'll cover the basics of our energy efficient packages, information about the benefits of Northern White Cedar and share ideas for making your log home exceed your expectations.
Save these dates below and check our Events page for more details.
Sept 10          .Multiple Open House Event      S. Connecticut*
Oct 15              Lone Star Logapalooza!         Palestine & Montalba, Texas
Nov 19            Sunday River Logapalooza!    Newry, Maine*
*Save the date! More information coming soon!