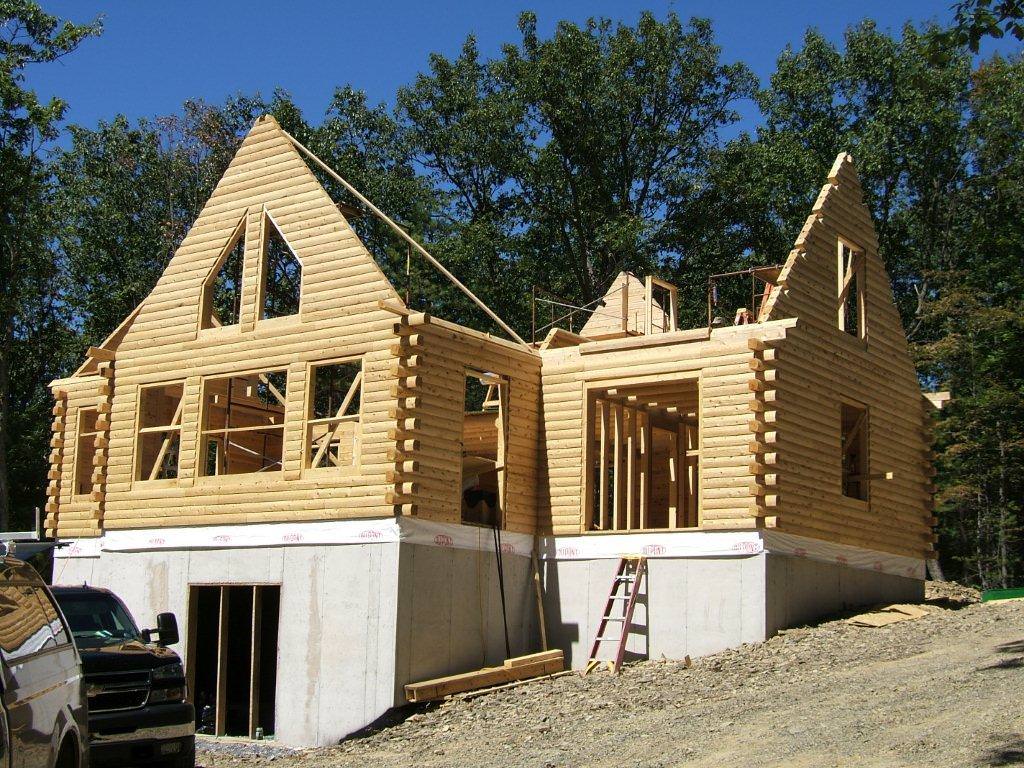 So you've made your decision to build your Katahdin Cedar Log Home. It's exciting to start with designing your new home, but if you're financing your purchase there are some steps you should take early in the process. We spoke to some experts about financing log homes and they've offered some excellent advice. Here's what you need to know:
Solidify you own position. Understand what your credit scores are and how you rank before applying for a loan. "The guideline for many banks is a credit score of 680 or more to qualify for a new home construction loan," said Guy Williams of Log Home Funding, LLC. Williams applies his 30 years of mortgage lending experience to help log home customers prepare and identify mortgage lenders who work with log home construction. He also reviews other aspects of home buyers' financial status, including income and debt ratios, down payments and equity. Williams recommends that log home buyers start reviewing their finances early on. "You don't want to be 6-8 months into the design process and find a problem," he said. "I help buyers save time and energy early on so that their construction can proceed smoothly."
Keep it local. Williams works with a number of financial institutions that he's identified over the years. He tends to favor local banks, though two larger banks, TD Bank and Susquehanna Bank are more accommodating with log home construction loans. TD Bank in particular seems to have put the people back into the banking equation, Williams noted.
Appraisal options. Williams noted that a common challenge in securing a construction loan for log homes is the appraisal process. Because they generally market their mortgages to secondary markets, large banks tend to be much more conservative about their appraisal process, requiring three log home comparables for a construction loan. "Even though FHA and FNMA don't require all three comparables be log homes, the big banks often require it. This becomes the sticking point to obtaining financing," Williams said. Loan officers are forbidden to communicate with appraisers and so often the lack of suitable comparables can determine whether a mortgage will be approved.

Credit unions are a great option. Credit unions are federally backed institutions and offer a variety of mortgage loan options available for their members. According to Dan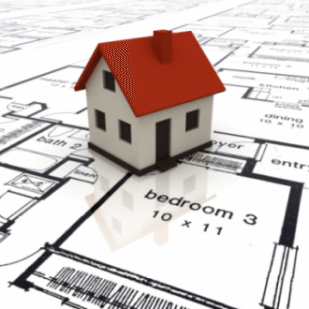 Bagley, Vice President of Lending at The County Federal Credit Union, "We have no additional requirements for log home construction loans in comparison to traditional stick built construction programs. Because we have local decision making, it can be easier for a member to finance through a credit union." David Rossignol, CEO of Norstate Federal Credit Union, agrees. "We portfolio all our loans, so we have more flexibility to look at each mortgage on a case-by-case basis," he said. Rossignol stresses that credit union underwriting metrics or standards are the same as any other mortgage institution: income levels, debt ratios and financial stability.
Twenty percent equity. The key to more flexibility in a construction loan is having a 20% equity position in the loan package. This can be accomplished with a combination of land, infrastructure improvements (septic, well, foundation) and cash down payment. When the loan amount drops to the 80% mark, the loan can be kept within an institution's portfolio, and no private mortgage insurance is required for the mortgage. Private mortgage insurance companies have more stringent requirements for insured value that parallel larger banking institutions.
Construction loan mechanics differ. Williams says that the process of application, approval and funding differs between larger banks and local banks. Larger banks start the loan with a loan originator, who takes the application, then moves to a loan processor, who reviews the application and then passes it to an underwriter. The entire process can take 6-10 weeks. He finds that often in smaller institutions a loan officer passes the application directly to the underwriter and a decision can be made within 72 hours. Credit unions generally handle loans in a similar streamlined procedure.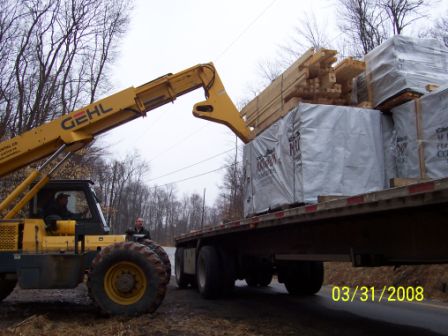 Construction loan versus supervised payout mortgage. Banks handle construction loans with an initial closing and funds are made available on a timetable draw basis. Once the construction is complete, a second closing is completed to set up the final mortgage note. The advantage of this method is that during the construction phase, the homeowner pays interest only on the loan, which is considerably less than the final mortgage payment. This eases the burden of paying the existing mortgage payment while waiting for the existing home to be sold and the new home to be completed.
At credit unions, members benefit from having only one closing, eliminating duplicate closing costs. The mortgage funds are deposited in an account in the member's name and the loan officer supervises the disbursement at specific benchmarks. However, the mortgage payment during construction is the principle and interest set for the life of the loan, so adding a second house payment may pose a challenge for some homebuyers.
In conclusion, there are quite a few options for log home customers seeking financing. Williams, with his specific log home lending experience emphasizes the importance of focusing on local mortgage sources. Both Bagley and Rossignol were quick to dispel the impression that credit unions were not in the home loan business. "Credit unions have money to lend," Bagley said, "and we're eager to help!"
To locate a federal credit union in your area, the National Association of Federal Credit Unions has a locator toolon its website CUlookup.com. For log home specific information, Log Home Financing's website has a lot of helpful information, as well.