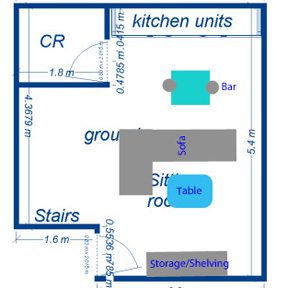 Many tiny home owners are looking toward Europe for solutions to equipping and furnishing a tiny home, since most Europeans make do with much less space in their homes than Americans do.
The most important tools in furnishing a tiny home are a tape measure, pencils and graph paper. Sketching the layout in the tiny home can help to prevent costly mistakes in buying furnishings or appliances that are too large. Some home furnishings companies have developed whole lines of furnishings to fit within small apartments and cottages. These furnishings can offer style in a scale that will work within a smaller space.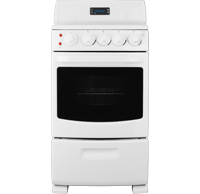 Appliances are probably the biggest ticket items in any home, finding the right combination can really enhance the limited spaces within a small home.
Ranges— Both Summit and Danby offer slim 20-inch wide ranges, in both electric and liquid propane versions. Both companies' ranges feature large ovens, superior features often found in high-end full-sized models. Depending on your power source and needs, a propane oven can be fired by readily available propane canisters, while an electric range might work best with a grid-tied solar array.

Cooktops — If food preparation is along much simpler lines, a 2-or four-burner cook top will provide functionality and minimal space demands. Both Ramblewood and Atwood offer smart, affordable cooktops for the micro kitchen.

Refrigerators — Summit and Danby also manufacture small space refrigerators, with widths as slim as just under 19 inches. Refrigerators are available with freezers or just refrigeration alone in stainless and white colors. For really tight spaces consider an under counter model: Summit's AL650BIFR (left) which works with lower counters and accepts custom panels in the door to blend with interior décor.
Furniture such as couches, chairs, bookshelves, desks, tables, beds and other items should be considered with as many possible functionalities built in. For example, a couch that unfolds into a bed, desks that open out for table space at dinner or bookshelves that store books and bins of clothing all provide the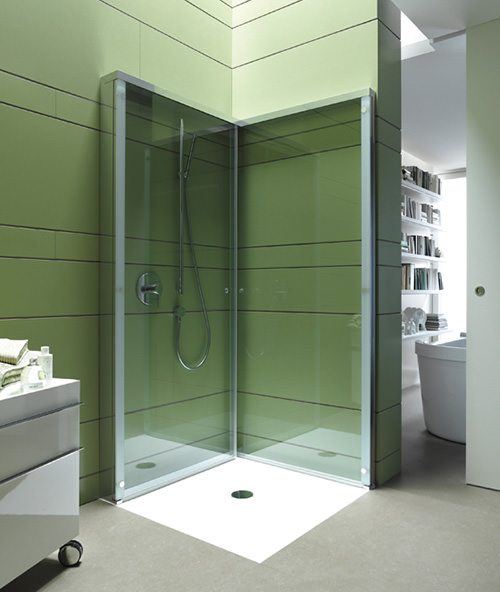 maximum usefulness in a small area.
Most experts advise to keep furnishings simple and few in number. A small room crowded with too much furniture looks and feels smaller. Identify pieces that have simple lines, lighter colors and medium to fine details. Glass tabletops can expand small spaces as well.
Bathroom spaces can also benefit from smaller-sized, combination units, or clever designs. For a small bathroom space consider a foldaway shower stall like the one made by Duravit whose glass enclosure panels fold back onto the wall to cover the shower fixture and handles. The tiled floor provides appropriate drainage. Another consideration is an outdoor shower stall in more moderate climates.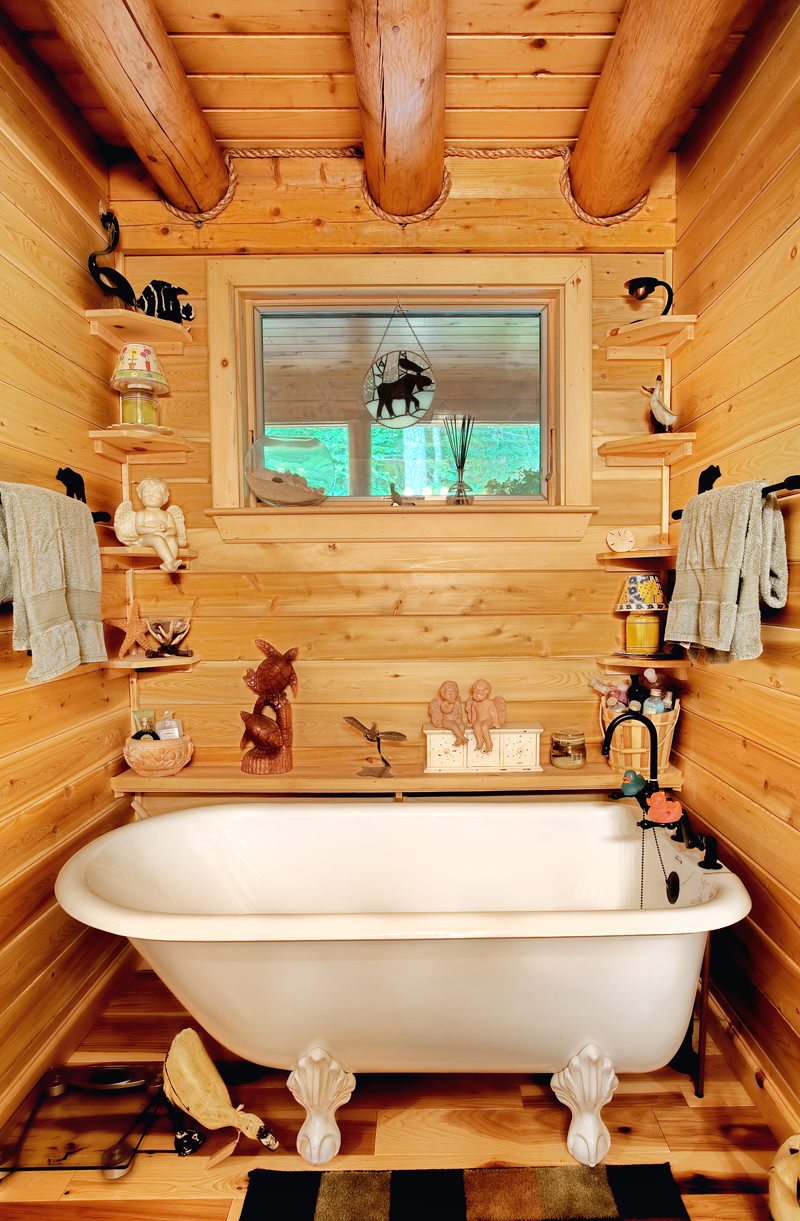 Outdoor showers can be fed by a simple cistern and gravity and offer a unique experience for the right location. Toilets can be small wall mounted units, or even combined with sinks.
Window treatments of shades or blinds will provide privacy and solar protection without the volume that curtains would occupy around windows.
For sleeping quarters, many tiny homes feature small loft areas accessible by ladder. Lofts make good use of the vertical areas of a tiny home. Some lofts can perform double duty as a sitting area or small office, depending on the furniture selected.
As with most homes, no detail is too small to reconsider when planning a tiny home.