The glass shower enclosure has finally grown up. So many options exist to bring light and design into the shower enclosure!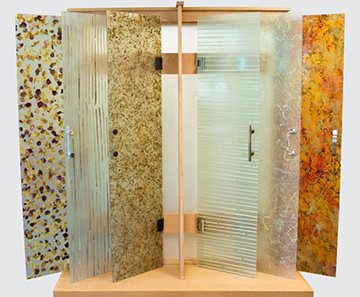 Bella Fleur's Enso Glass shower doors offer some pretty amazing features for creating a special and sophisticated look in the bathroom. Enso Glass uses a proprietary process to encapsulate botanicals — leaves, strands of bamboo, petals and other nature-loving patterns—in-between layers of glass to provide a visually stunning look to complement a log home bathroom. The process avoids the problems often encountered with laminate glass, which is subject to damage and delamination from light and moisture.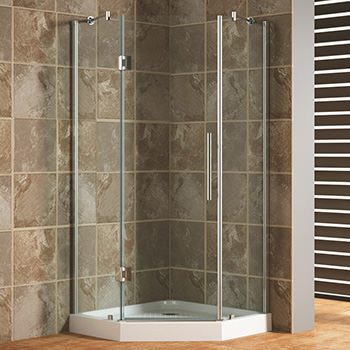 The doors are safety glass approved and can withstand impacts more than 100 times that of normal glass. The antimicrobial surface is easy to clean and provides depth, chemical resistance and durability.
Other companies offer so-called "frameless" glass shower enclosures that eliminate the clunky metal sliders of past units. Because the enclosures are frameless they can fit into most décors seamlessly and will allow the tile or stone work surrounding the shower to shine.
Another option is to incorporate glass blocks as part of the shower enclosure. These allow plenty of light in, but are more translucent than transparent and allow for more privacy. The glass blocks can be incorporated into an exterior wall or a shared interior wall within a suite arrangement. Pittsburgh Corning is one manufacturer that offers colors and artistic patterns to add an interesting look to glass block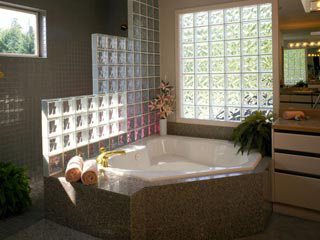 construction. They offer geometric murals, as well as sea creatures to give a marine touch to the bath area. The company also offers panels specifically designed for shower installations.