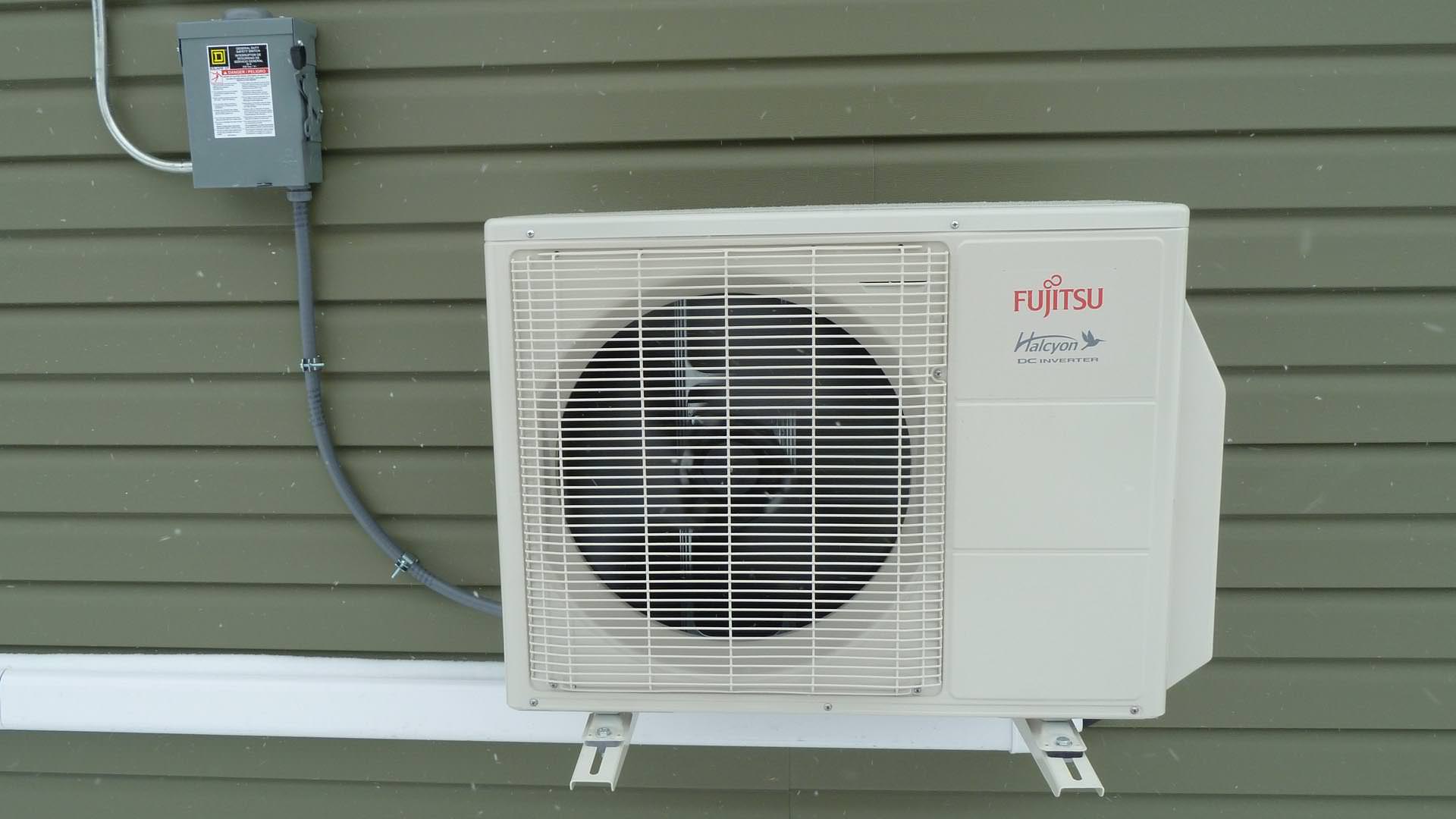 Mini-split or ductless heat pumps are a great option for heating or cooling log homes. They avoid the need for ductwork normally used for forced air systems and can provide heating and cooling for a seasonal home or guest quarters, as well as year-round conditioning to complement solar or wind electricity.
The mini-split has earned the name based on its compact design split into indoor and outdoor components. The indoor appliance is mounted on an upper wall and is measures about 35-40 inches wide and a foot tall, depending on the model. The compact exterior component can rest on the ground or be mounted on an exterior wall. The outside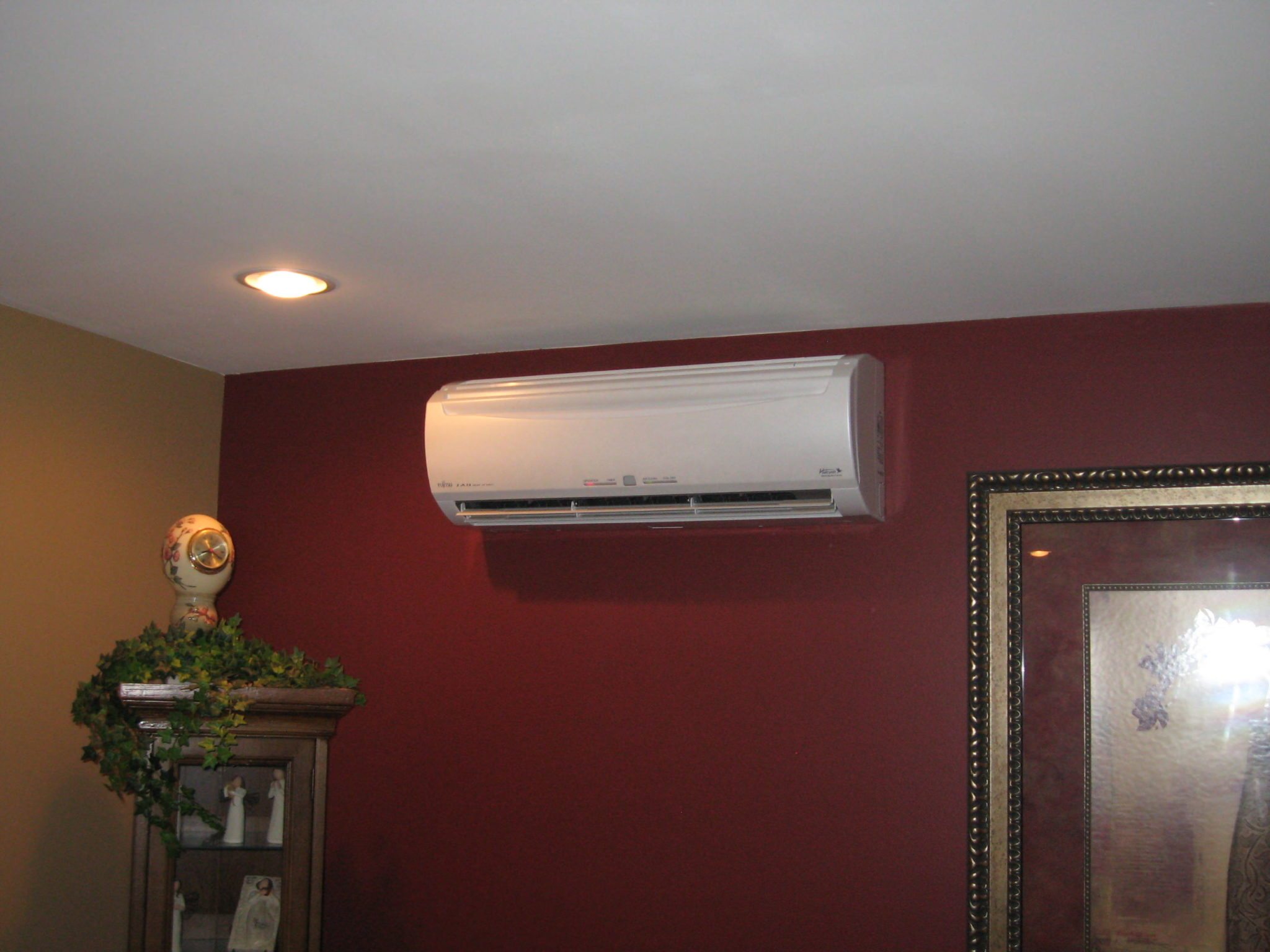 component does the heavy lifting as far as conditioning the air, then transfers the heat through the wall to the inside unit.
The units can be powered via solar panels or utility-supplied electricity and are remarkably efficient. They work best in temperatures between freezing and about 85 degrees, but will function outside those margins — just less efficiently.
The indoor half of the units is equipped with an electronic remote that controls the various functions and temperature settings. Select heat or cool, the target temperature, and vent settings. We like the "swing" function that pushes air up and down by mechanically moving the louver up and down. Some units are available with an infrared "eye" that will shut down the pump if no inside movement is sensed for 15 minutes, and allow the ambient temperature to back off to within 10-15 degrees of the target. Once motion is sensed, the unit switches on automatically.