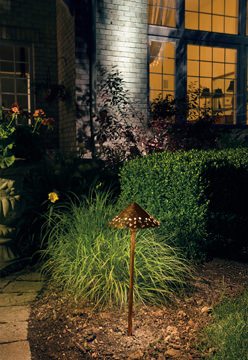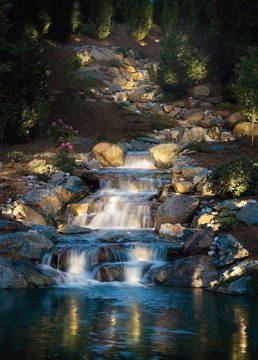 If you're looking for new ways to illuminate your log home and highlight landscaping, walkways or pool areas, one lighting manufacturer has a solution. Kichler Lighting has developed an LED lighting collection that produces a warm, precisely distributed circle of light for an inviting effect in landscaping and security.
LED lighting has several advantages when used in outdoor settings. First, because it uses 75% less energy, homeowners can really create the maximum effect desired. And with an estimated 40,000 hours of long-life light, these LED lights can save on maintenance headaches.
> The Design Pro LED Landscaping collection is available in many styles with available aluminum or brass housings, or a polymer option for underwater applications. The lighting units have integral drivers installed, so there are less components needed for installation.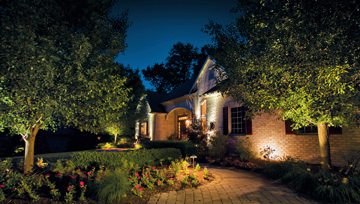 >