Much has been said in building and furnishing "green" homes about low volatile organic compounds (VOCs), proper ventilation, and new ceramic tiles that can actually absorb harmful compounds. Now it's time to take a look at the benefits of organic linens, made from organic cotton and other fibers to help avoid some of the allergens and chemicals found in sheets, bedspreads and towels.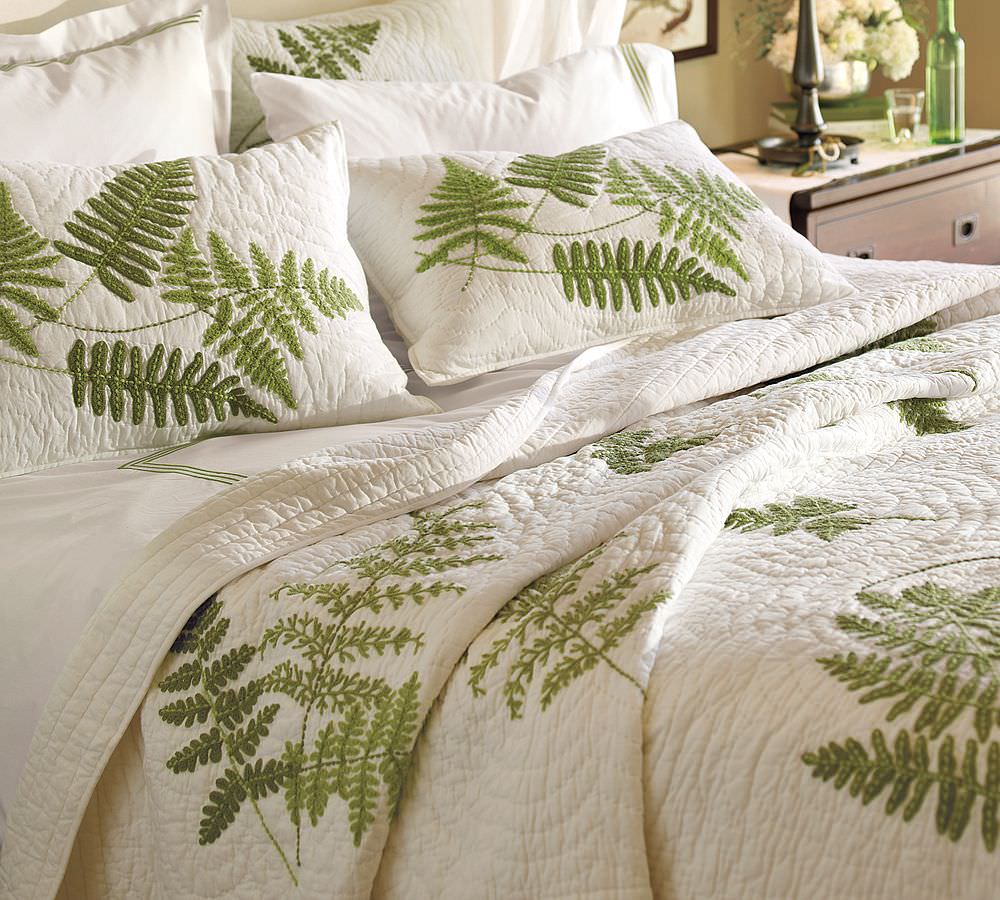 First some facts about cotton
Cotton production uses billions of pounds of harmful chemicals annually, second only to corn.. According to the Environmental Protection Agency, the chemicals used to grow cotton are considered some of the most dangerous in agriculture. Once the cotton is harvested, textile production uses an array of harmful chemicals, including arsenic, formaldehyde, and heavy metal dyes.
Considering the amount of time you spend sleeping in bedsheets or using other products like towels, napkins and pillow covers, reducing the amount of skin contact with these chemicals makes a lot of sense.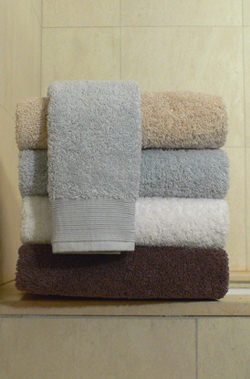 Organic sources
Mail-order and online retailer Pottery Barn has brought organic linens to a more affordable level with their new early spring Bed and Bath collection (above left) featuring new fern leaf designs that would find a comfortable place in most log homes. Another online company, Loop, (right) offers organic cotton bed and bath linens that would be right at home in a five-star hotel or fancy spa. They use hydrogen peroxide for whitening and low-impact dyes to reduce the manufacturing impact.



Gaiam (left) offers organic flannel sheets, duvet covers and buckwheat pillows for hypoallergenic elegance and comfort. They also offer a line of products for outdoor spaces.