Low-flow shower heads don't have to mean less power or glamour. Water usage can be reduced significantly with low-flow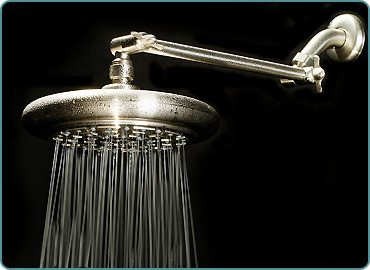 water fixtures. Many manufacturers have risen to the challenge of providing a satisfying natural rain shower experience with less water.
The Storm from Oxygenics offers 54 powerful spray nozzles that provide 30% more water pressure compared to other low-flow shower heads while using up to 70% less water. The fixture comes in two colors, chrome or brushed nickel with either a fixed or adjustable shower arm option.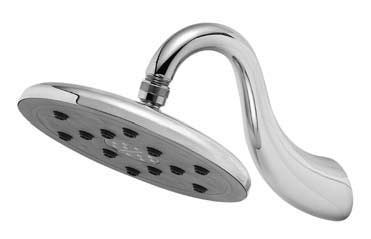 Speakman also offers the Anystream Rain showerhead that uses 96 spray jets in an eight-inch disc to provide a natural feeling flow at the minimum 2.5 gallons per minute flow. The Speakman unit is available in brass, bronze or brushed nickel finish.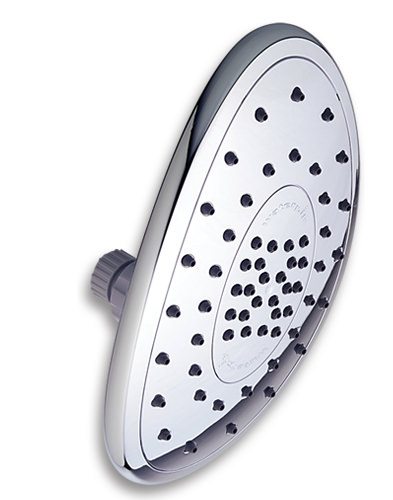 Waterpik's Eco-Flow AST-233E EcoRain™ showerhead has an organic oval shape that features 60 individually directed nozzles with a push-button spray adjustment and a stingy 2 gallon per minute flow.
One note, when selecting fixtures for private water systems, make sure that the faucet or showerhead can be cleaned. Well water sometimes has impurities that can clog a low-flow fixture.