It seems so simple to be able to harness the wind outside your home to offset your electrical demand. Yet many early enthusiasts found that the residential turbines they installed developed unpleasant harmonics, creating a low decibel hum when operating. One new residential wind power option, the SWIFT Wind Turbine claims nearly silent operation from a rooftop or pole and 1.5 kW at peak production.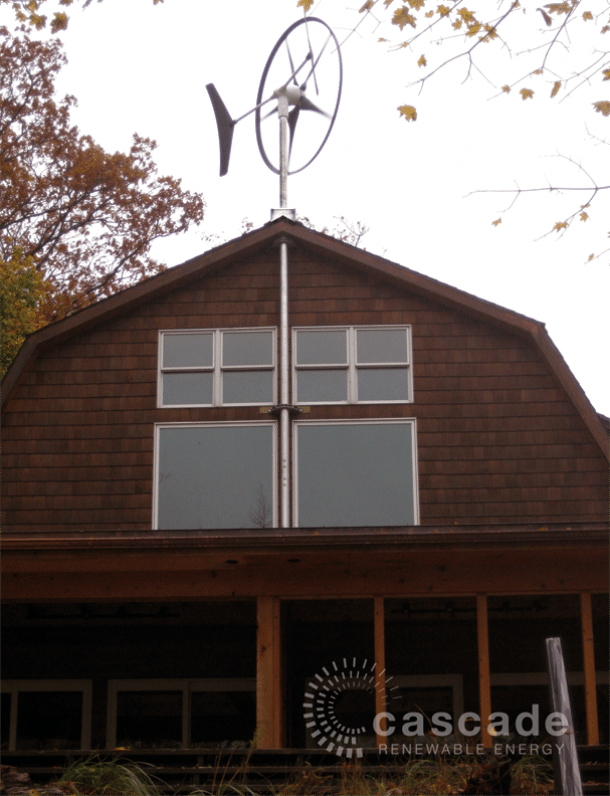 The company's website explains that the SWIFT Wind Turbine mounting brackets incorporate a damping system, "specifically designed to absorb a wide range of frequencies." The patented ring diffuser that connects the blades to the turbine prevents turbulence at the blade tips, thereby minimizing turbine noise. Further, the five-blade turbine design operates at a slower rotation speed, which further decreases any noise by-product. Michigan-based Cascade Engineering manufactures SWIFT rotors for worldwide distribution.
The SWIFT website has a nifty mapping feature which takes your location via zip code and charts out your site potential for wind power. As always, it is highly recommended that homeowners check with their local zoning board and utility to determine feasibility. It's also a good idea to check out any incentives listed on the DSIRE website that your state or federal government might offer for wind turbine installation.