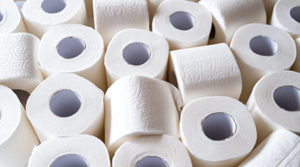 All of a sudden folks are paying attention to toilet paper. While stores struggle to keep bath tissue in stock, now is the perfect time to consider including a bidet or self-cleaning toilet in your Katahdin Cedar Log Home.
First the Savings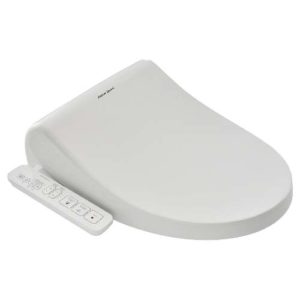 You may not realize it, but the average U.S. household of 2.6 people uses 250 rolls of toilet paper each year. That may not seem like much until you understand that manufacturing 250 rolls of bath tissue uses around 9,000 gallons of water and consumes an entire tree. With TP in short supply, it's finally dawning on Americans that the European bidet might be worth checking out.
Upgrade with a Seat
Homeowners can tackle this sanitary situation immediately with their existing toilet and bidet style seat. Bidet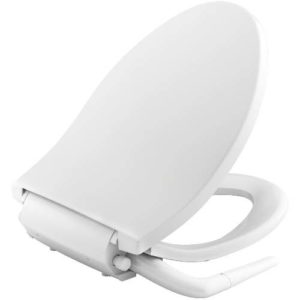 seats come in a variety of styles and options to fit most toilet designs. It may be a good idea to check in with the company that designed your existing toilet to get a good match. Bidet seats come with a number of features, including warm water, air drying, and manual or electric operation.
American Standard's SpaLet brand offers complete toilets as well as their Advanced Clean 2.0 SpaLet Bidet Seat (left) that features remote controls to easily access all the features, including heated seat and self-cleaning nozzle.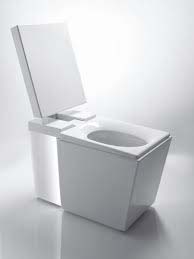 Kohler's manual bidet seats (right) need only a wrench and screwdriver to install. These entry level bidet seats offer plenty of adjustable features, and a self-cleaning spray wand. More technically advanced options are also available in the Puretide collection, with the website's search functions able to filter by bowl shape, color, price range and product family.
Opting for Intelligent Toilets
Planning for your new Katahdin or Arborwall log home should include a discussion about toilet styles. Some new "intelligent"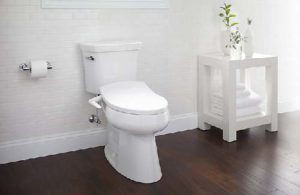 style toilets include cleansing features along with great water conservation and style. Kohler's Numi intelligent toilets have features you probably didn't realize you wanted. Hands free operation, LED lighting, self-cleaning, dual flush technology and front and rear washing modes. American Standard's Advanced Clean 100 SpaLet Toilet has a convenient wall-mounted control center and is presently on sale on the company website.
A Classic Approach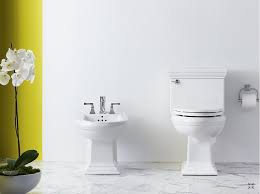 For more traditional style homes with more bathroom area, a traditional ceramic bidet paired with a matching toilet can easily handle your family's sanitary needs and allow you to reduce the amount of toilet tissue you consume.
No matter which direction your sanitary needs take you, it's probably certain that we'll be rethinking our approach in the coming months.