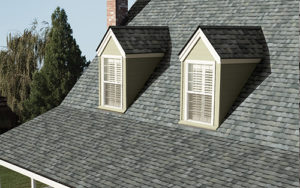 Driven by new energy efficiency requirements in California, technology has evolved for so-called "cool" roofing products. These roof materials are treated or coated with substances that increase the surface's ability to reflect radiant heat. The less radiant heat that is transferred into the inside of the home's attic or building envelope, the less energy it consumes—particularly in summertime. That translates into less wear and tear on air conditioning and more stable inside air temperatures.
How Much Can a Cool Roof Reduce Energy Costs?
According to the Cool Roof Rating Council (CRRC), a certified cool roof can decrease energy costs by anywhere from 5-17% when compared to traditional roof materials. The difference in savings is dependent on location, climate, roof construction and other variables. Through the CRRC, roofing manufacturers can apply for Energy Star certification for their cool roof technology. Energy Star Certified roofing can qualify for efficiency rebates and points toward LEED or Energy Star home ratings.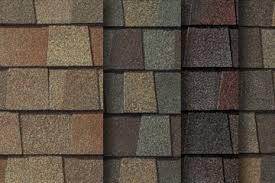 What are "Cool" Roof Shingles?
Asphalt shingles use granules embedded in the surface for color and durability. New cool shingles imbed granules that have additional reflective qualities to reflect radiant heat away from the roof surface. The design works to reduce the temperature inside the attic space. With lower roof temperatures, homes with cool asphalt style shingles can save on air conditioning costs.
Owens Corning offers an Energy Star rated Duration® Premium COOL Shingle that comes in four variegated color options: Frosted Oak, Harbor Fog, Sage and Sunrise. The Owens Corning website offers a visualizer option to see what each color might look like on the home.  For a different color spectrum and shingle style check out GAF's Timberline® Cool Series® Energy-Saving Shingles are available in three colors: Weathered Wood, Barkwood and Antique Slate. Timberline's Cool Series is also Energy Star rated.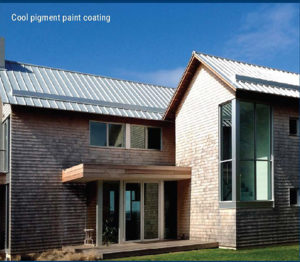 Can Metal Roofs be "Cool"?
Metal roofs are becoming a green choice for a number of reasons. First, because they are made of metal, they are fully recyclable. Metal roofs have an extended lifespan of more than 30 years. When coated with 70% PVDF finishes like those offered by manufacturer ATAS, they reflect infrared radiation back to keep surfaces cooler. The coatings used by ATAS are designed to resist fading and chalking. They meet the exacting requirements of California Title 24 codes and count towards LEED points. ATAS also offers a patented Above Sheathing Ventilation Spacer Shim to create an extra insulating air pocket in 3/8" increments.