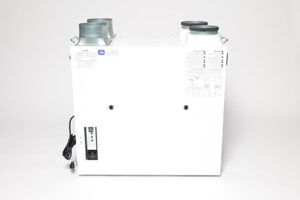 Energy Recovery Ventilators (ERVs) are a great solution to meet indoor air requirements in today's tightly sealed, energy efficient Katahdin Cedar Log Homes. Panasonic's IntelliBalance 200 offers carefully calibrated controls that adjust the airflow inside the home to eliminate negative airflow created by bath and kitchen exhaust fans. Negative airflow can cause indoor air quality problems and may also cause furnace back drafting.
The IntelliBalance 200 comes equipped with a MERV 13 filter for superior air filtration. MERV 13 is recommended for removing airborne allergens and particulates, including environmental smoke.
The Panasonic IntelliBalance 200 ERV's low-speed, continuous run setting provides dramatically improves air quality by removing stale and moist air, replacing it with fresh air. Refreshing indoor air has also been shown to reduce aerosolized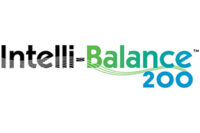 bacteria and virus counts, so important in cold and flu season.
IntelliBalance™ 200 uses two ECM motors that use built-in SmartFlow™ technology for precision ventilation. When the ERV senses static pressure, its speed is automatically increased to ensure desired output. Even complicated HVAC duct runs can be monitored using this ERV. The IntelliBalance 200's motors are rated for continuous run and are totally enclosed to ensure long-life and continuous, quiet operation.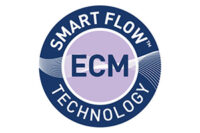 The device is equipped with four integrated 6" round adaptors which makes it easily paired with mini-split heat pumps or most forced air systems to provide excellent ventilation without a loss of heating or cooling energy. Flexible mounting options include floor, wall and ceiling mounts to provide easy installation in most locations.
Your Katahdin Cedar Log Home HVAC contractor can advise if an ERV is an appropriate solution to your log home ventilation requirements.