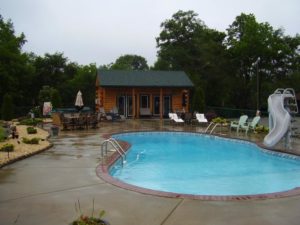 Many Katahdin Cedar Log Home owners dream of having their own swimming pool as part of summer fun. But powering the pool pump can dampen the fun when the electricity bill arrives. For homeowners who hope to save energy, Pentair has developed a line of variable speed pool pumps that can cut the power costs by as much as 90%.
What Makes a Pentair Pool Pump Different?
Pentair uses the same type of technology as in home heat pumps. A variable speed pump is paired with smart controls. This combination provides excellent energy efficiency. The key to saving energy is running the pump at a slower speed for longer periods of time, using less power. The end result is a pristinely filtered pool! Plus, you'll gain savings of as much as $1000 a year. The Pentair website has a savings calculator to help visitors estimate the energy savings in their geographic location.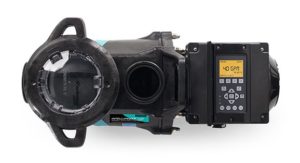 Programmable Variable Speed and Flow Pump
Pentair offers three designs for pool pumps each with added features to make programming and operation easy. Some options include: built-in timers, multiple speed variations, combined water pump and flow capabilities and easy to use menu and programming keyboards. The pumps are also designed for quiet operation to keep your backyard retreat as tranquil as possible.
Pentair also offers a complete selection of pool equipment and accessories all designed to be energy efficient and durable.