The onset of spring means planning for a gorgeous lawn and gardens. Many homeowners opt for outdoor sprinkler systems that can keep your landscape green and gorgeous all season long! Sprinkler systems are now even smarter than ever and will monitor weather conditions to conserve water when it's not needed. We noted two new systems that homeowners can set up and monitor straight from their smartphones.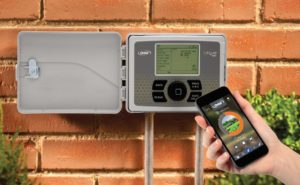 B-hyve Sprinkler Timer by Orbit allows homeowners to make watering decisions based on local weather data through Smart Weathersense™ that automatically adjusts the controller to delay or stop watering when rain is in the forecast. B-hyve is a relatively inexpensive unit, priced at $97, and can be programmed directly on the timer unit or through a smartphone app. B-hyve's Wi-Fi capability allows the unit to access weather data, as well as communicate directly with your smartphone for remote controlling and programming. The B-hyve timer system has a large LED screen, weather rated electronic connections and a waterproof, lockable case. B-hyve app offers real-time updates, smart watering features, and both smart and manual watering modes. For more information click here.
If you've ever had a leak in your home watering system, the Rachio 3 Smart Water System is the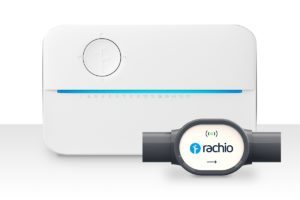 right solution for smart watering. This unit includes wireless leak detection using a wireless flow meter that can sense low flow leaks and blockages with instant zone shut-off triggers to save costly water loss.
Weather sensing through Rachio's Weather Intelligence™ which has hyperlocal weather data including rain, freeze, wind, and "saturation skips" to account for weather conditions that require holds on scheduled watering. The Rachio system is compatible with many home smart platforms, including Amazon Alexa, Google Assistant and Nest. The Rachio controller units are designed to be easy to install, with no special tools or expertise required.
Rachio 3's app can schedule watering based on local sunrise and sunsets; weather, using its Weather Intelligence; and can even recommend optimal watering schedules based on time of year, shade and other factors. The app allows different watering schedules for different zones in your yard and eliminates runoff with a cycle and soak feature.
With these two options it's easy to be smart about watering your yard!