Katahdin customers are always looking for that distinctive touch that makes their cedar log home their own. One way to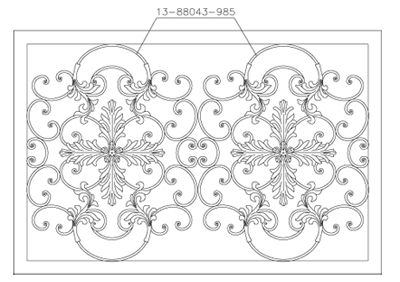 approach putting your own imprint on your home is through the decorative touches you add. A terrific source for rustic looking iron products, including cast and wrought iron and other metals is King Architectural Metals. They offer 14 acres of warehoused metal products and can ship in 24 hours. The company makes hinges, fencing, door knockers, cabinet hardware— anything you might possible craft from metal.
The styles range from art deco to Victorian to decorative, with motifs of heraldry, nature and classical designs. The company has indoor accessories as well as cast iron garden furniture, urns, and plant stands.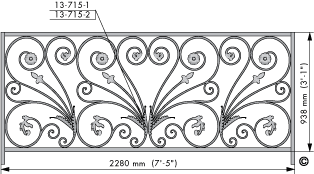 But what really intrigued us was the company's Design Center. Here, the company offers custom design solutions. They work with craftsmen or architects much in the same way our design team works with customers and builders to design the plans for their dream log home.
From the design center you can download their design concepts book and preview designs for fire screens, railings, balusters and other decorative ironwork. With the advent of the industrial age, these handcrafted items are often difficult to find but add so much character to the inside of a home.