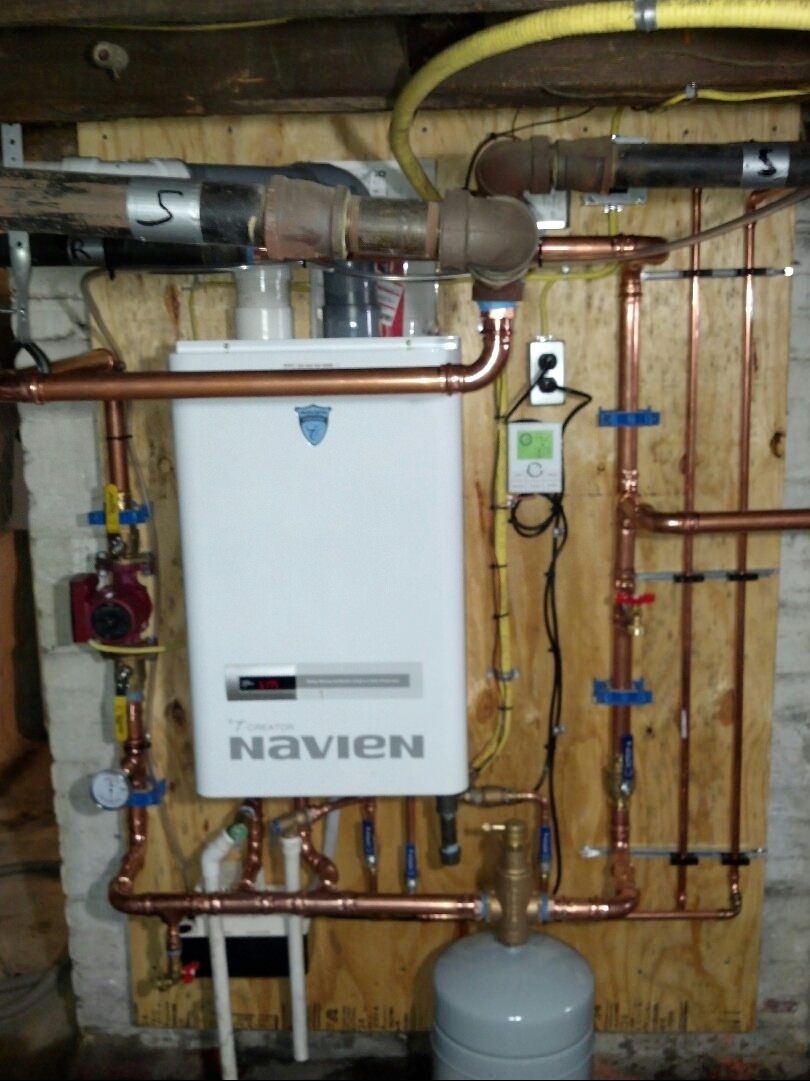 When it comes to providing on-demand hot water, tankless water boilers are a great addition. One manufacturer of tankless units, Navien, has developed their NCB Combi-boiler that has enough power to support hydronic heating and domestic hot water. The NCB Combi-boiler can provide up to 120,000 BTU/H for heating, and 199,000 BTU/H for domestic hot water. This means that even larger homes can install these units with plenty of capacity.
Contractors like the ease of installing a unit — that is about the size of a carry-on luggage bag — to the wall in place of oversized floor unit boilers. The unit ends up occupying about 80% less space than a traditional boiler and hot water tank. The Combi-boiler is designed to accommodate up to 24 feet of ½" gas pipe and 2-inch PVC for air intake and venting, with distances of up to 60 feet capabilities for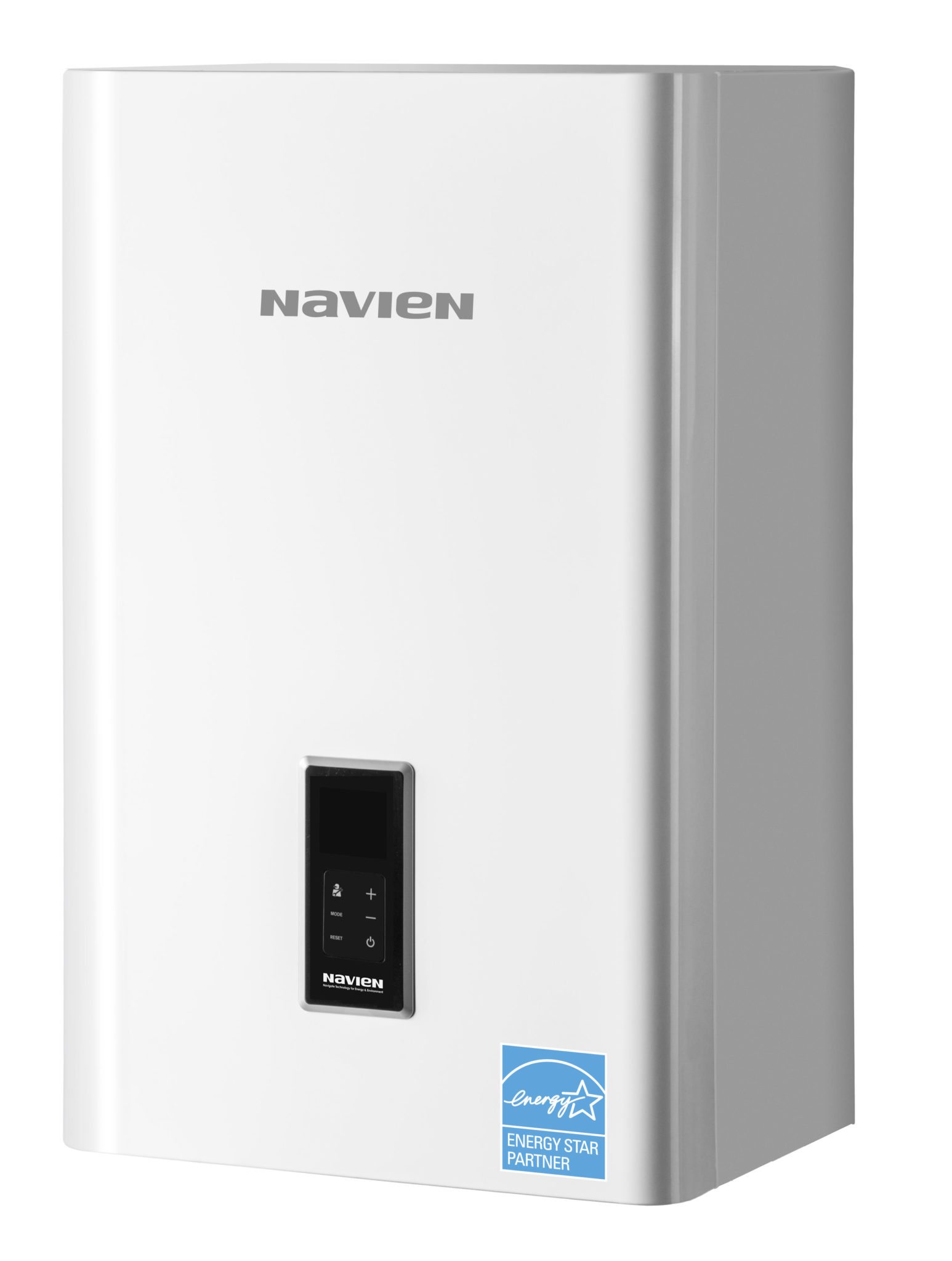 exhaust.
The unit has an automatic water filling system, which detects any loss of water. The condensing technology offers high efficiencies and dual stainless steel heat exchangers protect against corrosion and provides a longer life expectancy. The Combi-burner uses a metal fiber burner that is designed to provide consistent air gas mixture to improve combustion efficiency and significantly low nitrogen emissions.
The unit can be incorporated with most hydronic systems, including baseboard and radiant heating systems.