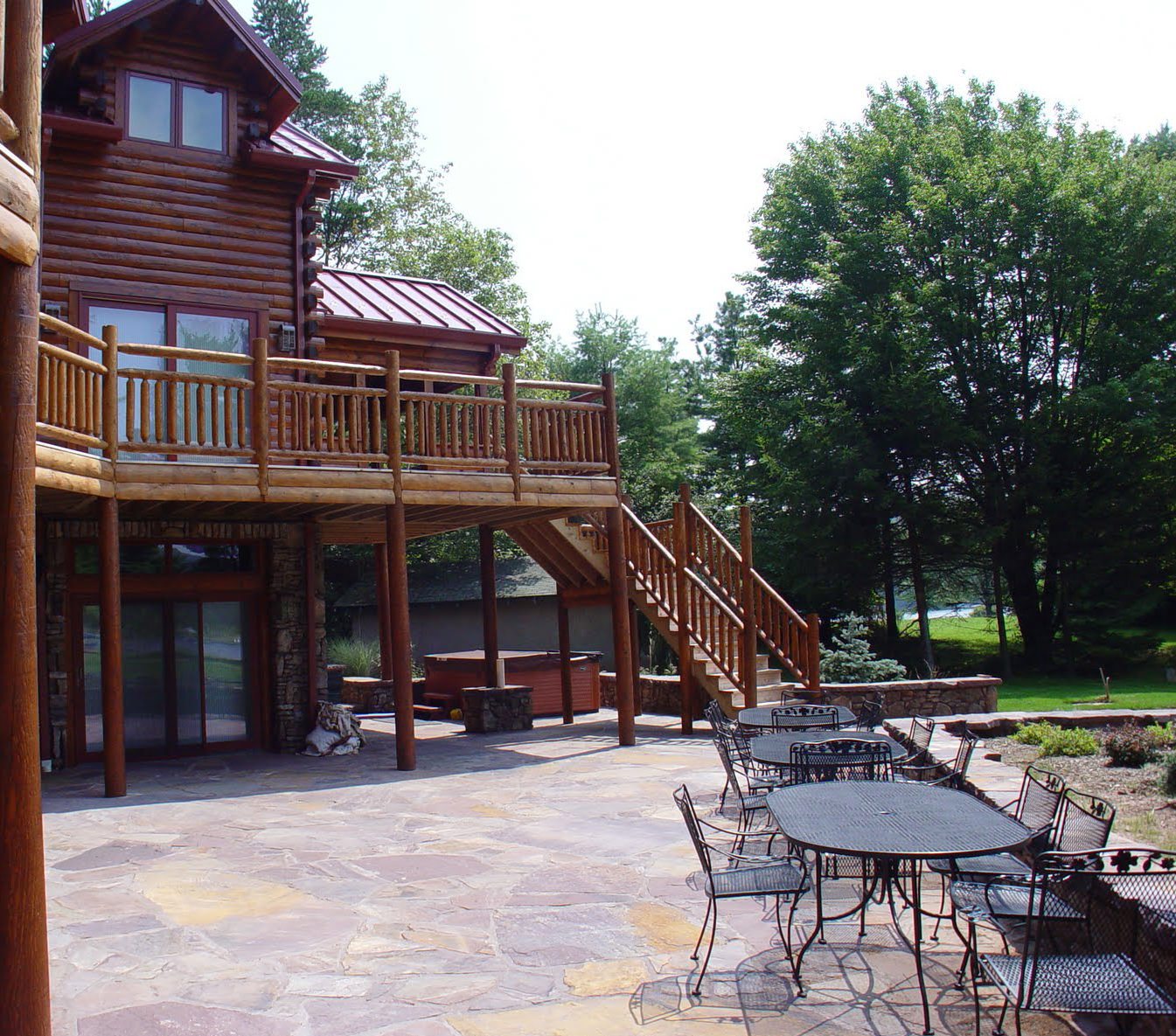 Log homes take to stonework very well, and many log home owners enhance the exterior of their homes with some hardscaping to define the landscape, add outdoor entertainment areas or make their land more accessible.
If you've never added stone or other hard features to a home, it may be challenging to find a hardscaping company that can do the job right on budget. Here are some tips to get started.
Wet or Dry?
First decide what type of stonework you'd prefer. Wet stonework uses concrete, mortar or other binding substances to hold the stones in place. Dry stonework is a centuries-old method of stacking stones and using their weight and balance to form a structure, like a wall. Each has its own certification process.
Wet stonework companies may have certification from the National Concrete Masonry Association (NCMA), which trains and certifies members in the technical details of wet stonework and concrete. If you are contemplating a manufactured stone project or a retaining wall, the Interlocking Concrete Pavement Institute or the NCMA's Segmental Retaining Wall Installation certificate program would be places to start to identify trained masons in your area.
For dry stonework, particularly popular in the northeast, The Stone Trust provides training and certification based on the Dry Stone Walling Association of Great Britain. Their website provides lists of dry stone experts by location and skills.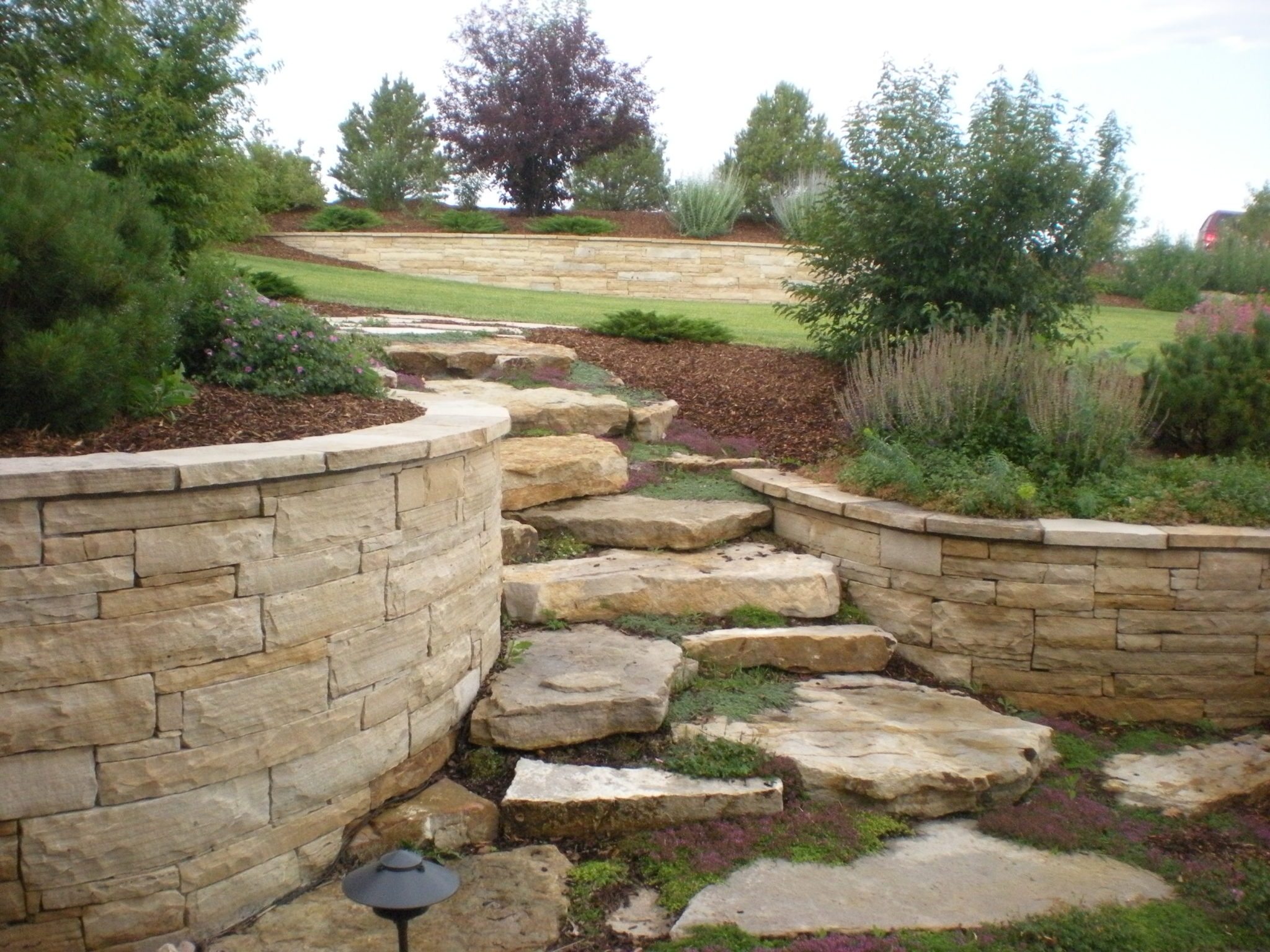 Quarried or manufactured stone?
Today, this question ultimately comes down to cost. If your area has abundant natural stone available in readily usable forms, then it makes sense to buy local for your stonework. If you've got your heart set on a certain type of stone for hardscaping, cost to transport to your home site may be prohibitive, as well as environmentally unsound.
Many manufactured stone looks, feels, and stands up to weather as well as the real thing. Plus, it's usually less expensive. Keeping materials costs down is one way to stay within budget, especially if you're planning on a large number of hardscape features.
Begin with a plan
If you're building on undeveloped land there may be a topographical survey available if the property was surveyed and soil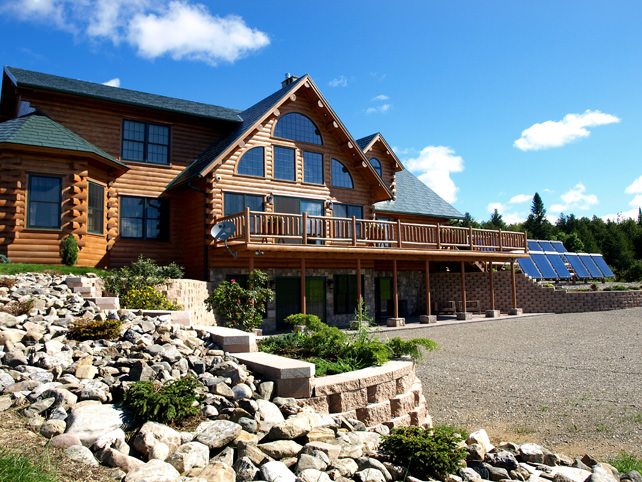 tested.  If so you'll want to provide this and other details about your parcel at the first meeting. An on-site review is essential and may spark some creative and interesting solutions once the hardscape designer sees the land.
The designer should provide a sketch of the design, a schedule, cost and amount of materials, labor and equipment needed for the job. In addition to the actual stone pieces, be prepared for additional cubic yards of gravel and sand for creating stable base work for the stones. Depending on the climate, it may be necessary to dig fairly deep to accommodate any frost heaving in the winter.
You may want to include a landscaper in these discussions, or find a combination landscape and hardscape company. They can help to visualize how the final work will be planted and finished.
Be flexible
Upon starting the project, your contractor may discover natural barriers to accomplishing the original plan.  Sometimes these unforeseen challenges can be accommodated and may even improve the original design. For example, below grade stones or rock formations may be left in place for dramatic effect, or relocated for use in other areas of the yard. If your home is in a location that seems to have a lot of ledge, you may want to review options with the hardscape designer in advance.