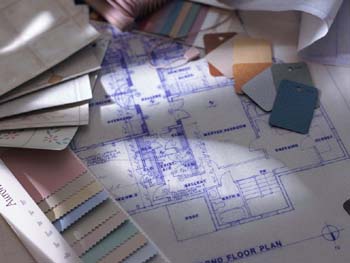 First-time homebuyers
First-time home buyers who build and occupy their new Katahdin log home between Jan. 1 and Nov. 30 can qualify for a tax credit of up to $8,000. Buyers with incomes below $75,000 for individuals and $150,000 for couples can qualify for the maximum amount under the stimulus bill. The credit amount declines as income levels rise, but is still worth pursuing for many people. Consult your financial consultant for advice that is specific to your financial situation.
Spring Hammer-Ready Package
For first-time buyers who plan to build a Katahdin Cedar Log Home, the timeframe to qualify for the federal tax rebate is limited. That's why Katahdin has developed the "Spring Hammer-Ready Package" promotion to enable our first-time homebuyers to complete their homes by the November 30, 2009 deadline.
Here's how Spring Hammer-Ready Promotion works:
Select one of the 500+ plans from our website KatahdinCedarLogHomes.com or from the Katahdin Plan Book and you'll qualify for a 12% discount on your package if you make a deposit by April 15, 2009***. The qualifying package must be purchased with no changes, additions or modifications, to keep the project on track for completion by November 30. The Hammer-Ready Promotion 12% discount expires on April 15, 2009 and may be withdrawn at any time. Contact your Katahdin Dealer or Representative for more details.
***If you can't act that quickly, we'll still offer you an 8% discount on your Hammer-Ready package if you make a deposit by June 15, 2009. Terms and conditions above apply.