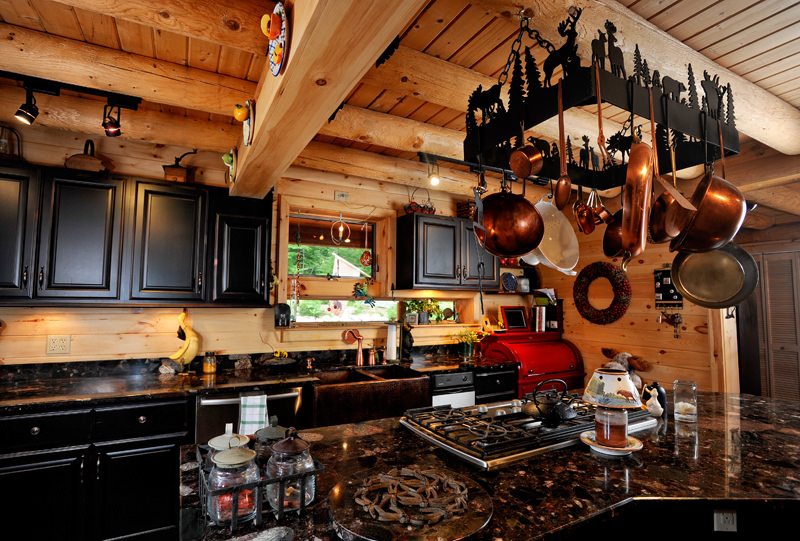 Like hardwood floors, the option of more wood cabinets can be too much of a good thing in a contemporary log home. Wood finished walls and floors can make beautiful wood kitchen cabinets fade into the background, losing their design impact. As a result, many savvy log homeowners opt for a painted or color stained finish to make their cabinets stand out. The type and style of cabinets will depend on budget, style and storage needs.
Cabinets fall into three general categories, and have many price ranges with the categories.
Custom cabinets are the upper end of the spectrum, and can vary dramatically in price. You'll want to review past installations and projects, and speak with customers about service and timeframes before committing to a company. Often custom cabinetry is the bread and butter for fine cabinetmakers, who will apply furniture construction techniques to custom cabinets for a long-lasting investment.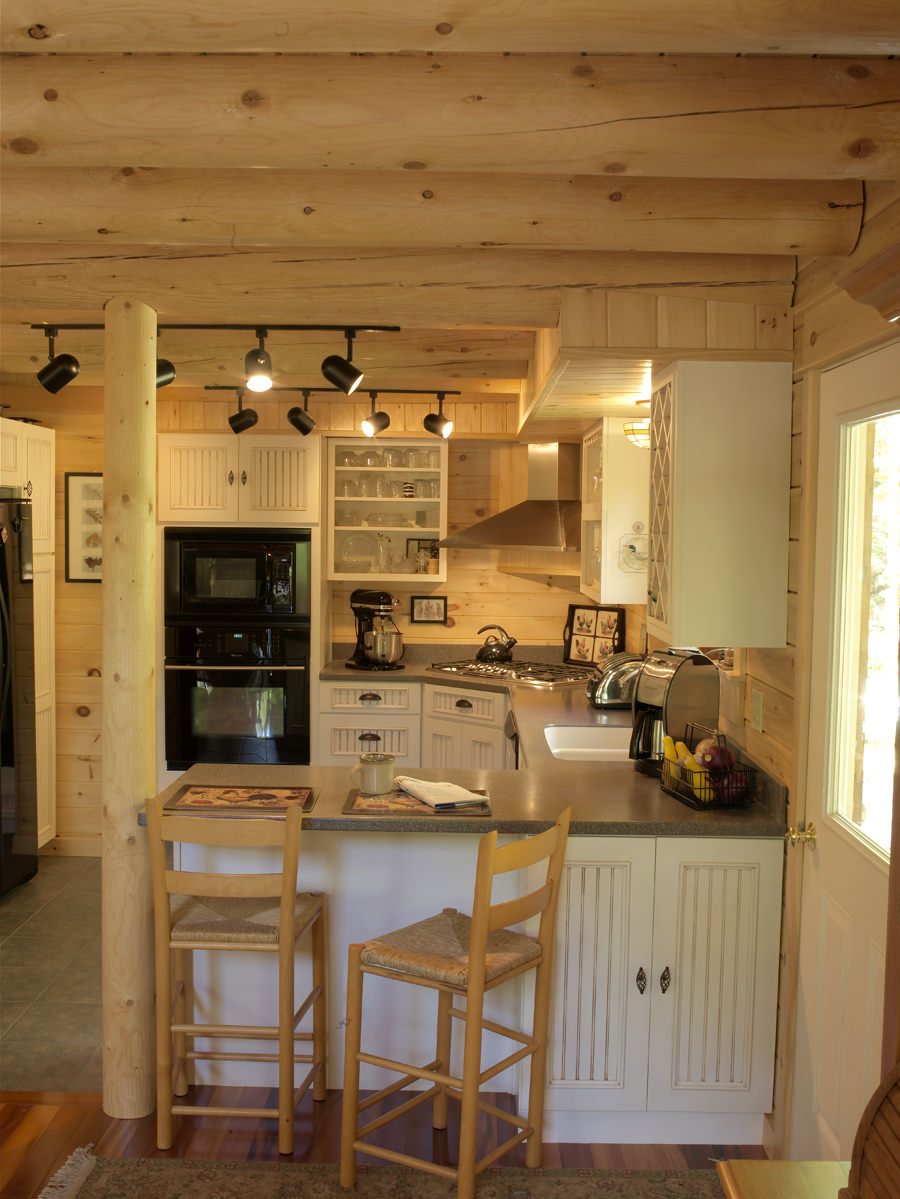 Semi-custom cabinets offer a much wider selection of doors, finishes, woods, configurations and costs. These cabinets will take time—about four to six weeks on average—so you'll want to plan this purchase in advance. Semi-custom cabinets also offer such details as glass fronts, custom shelving and drawer configurations, and more precise sizing. You should bring house plans to the design center for precision fitting.
Stock cabinets offer the least expensive option and are the most readily available from box stores or lumber companies. They offer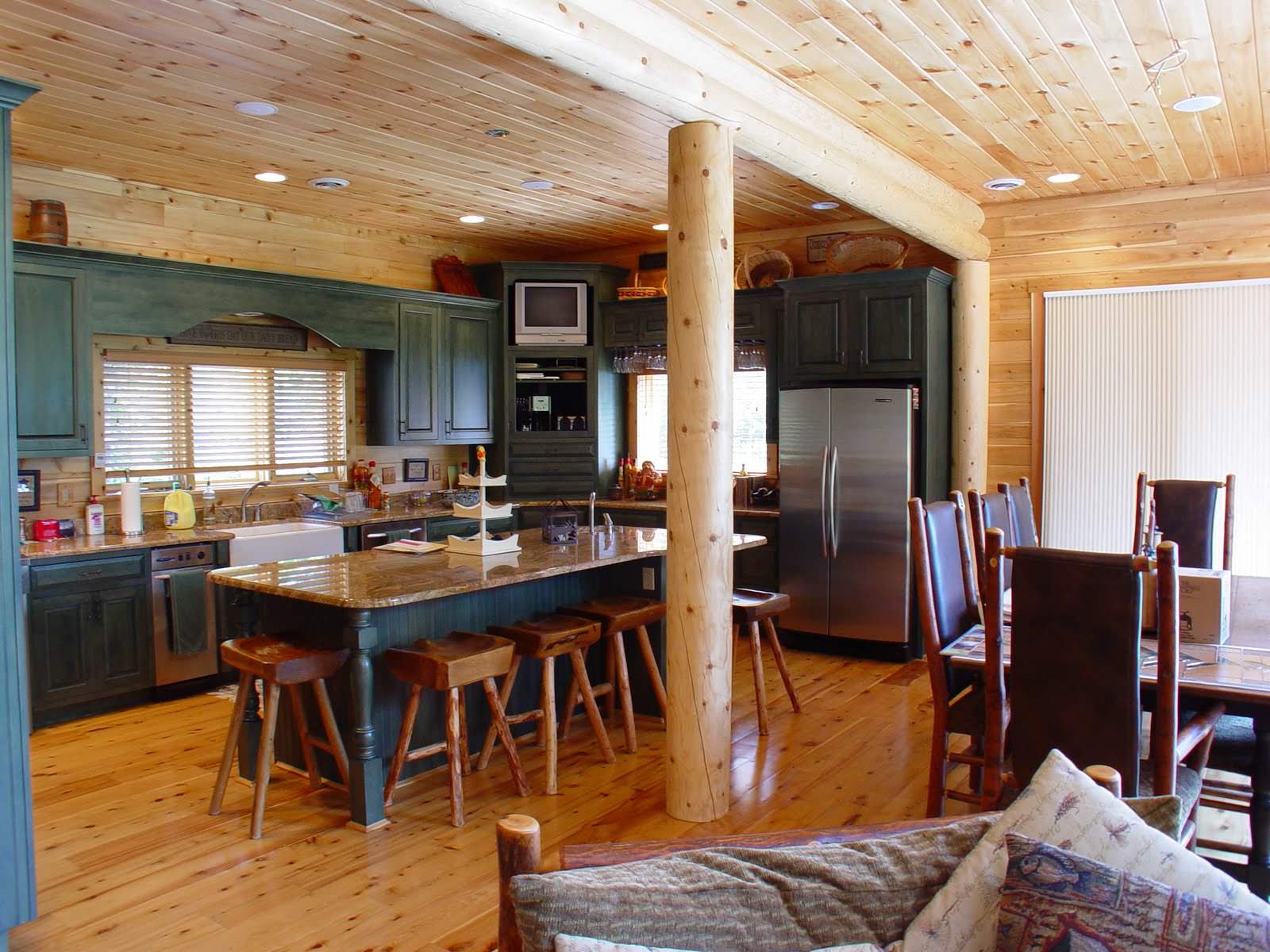 limited options and are available in standard widths that vary by three-inch increments. Stock cabinets also offer fewer choices in door design, interior configurations, wood species and finishes. Pay attention to the materials that the cabinet boxes and drawers are constructed from: high-quality plywood is a better option than particleboard, which can off-gas VOCs and be less sturdy. Prices for a stock cabinets can range from $2,700 to $3,500.
Selecting a style of cabinets is much like building an individual log home ideabook. Classic and simpler designs for cabinetry seem to meld best with log home interiors. Look for shaker, beadboard and cottage style cabinets. Check out websites, log home magazines, traditional home publications and open houses to get ideas for the ideal kitchen design. Additionally, many cabinet dealers offer in-house design services for free to help to narrow down the options.