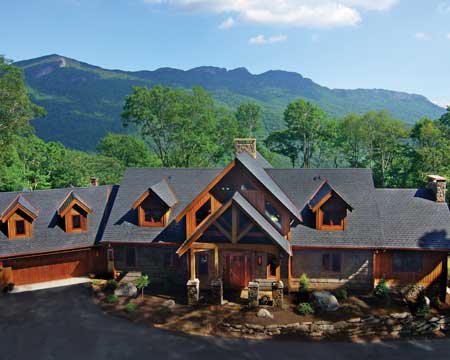 Europeans have used clay roofing tiles for centuries, and most European log homes use clay products instead of asphalt roof shingles, metal or other options. There are other benefits besides great looks— clay offers a cooler surface to cut down on energy bills and many clay products are made from recycled material.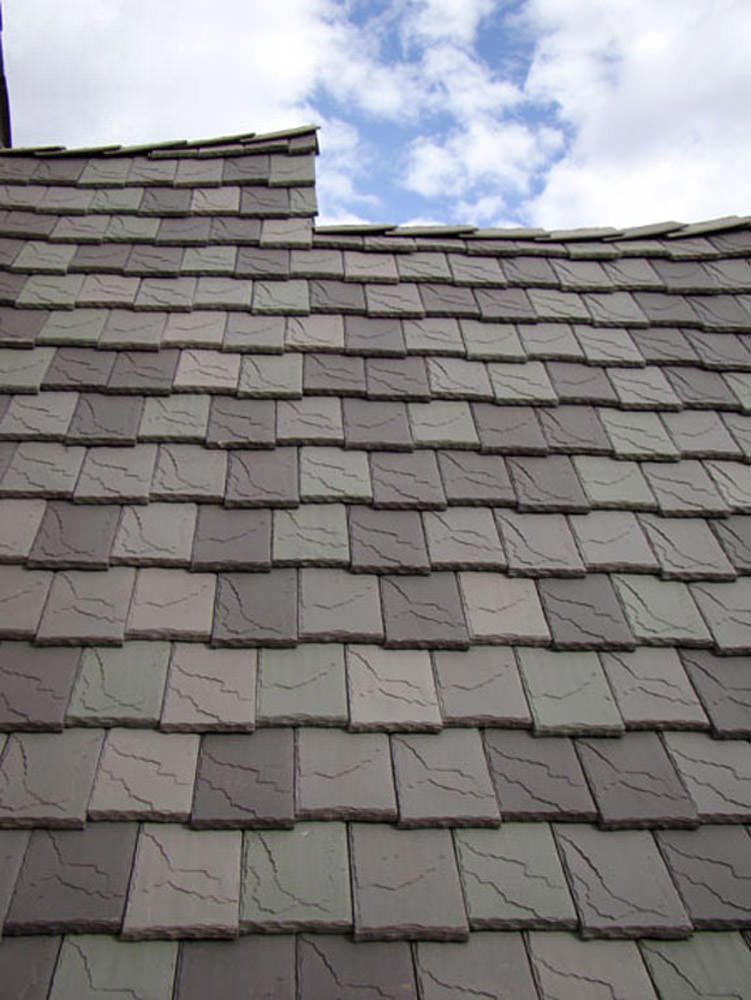 One company, InSpire Roofing Products offers a clay slate-style tile in an interesting palette of colors to complement the exterior of your log home. They have the appearance of slate tiles and are easily installed.
Another company, US Tile, offers a "Cool Roof" option for homes in warmer climates, which according to the company's website can cut air conditioning costs by 10% – 20%. These tiles are also colored through and through using pigments within the clay materials, unlike some manufacturers that use an applied color treatment.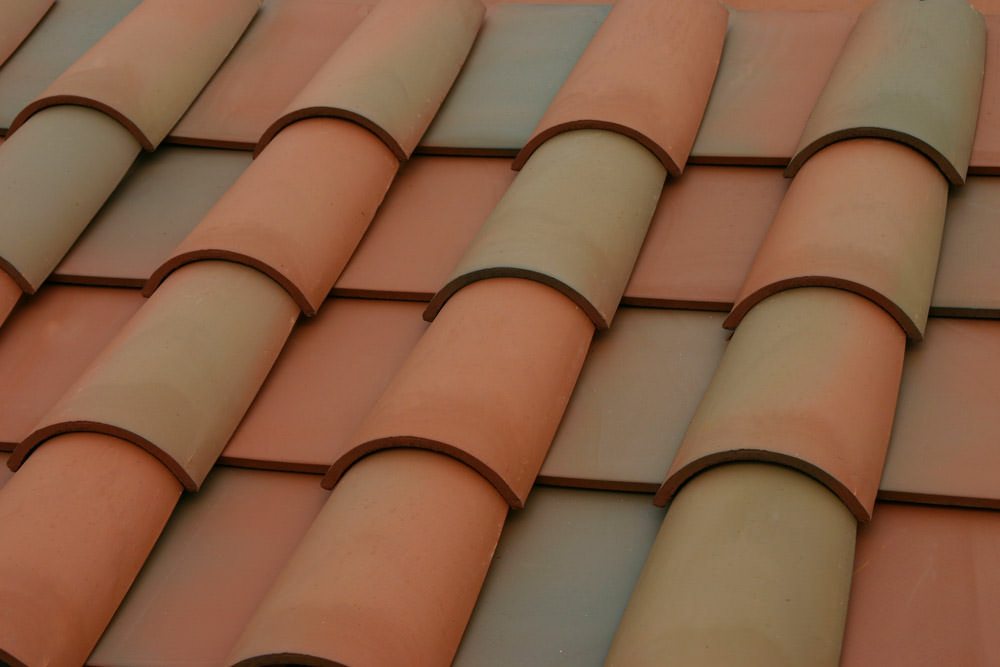 Clay tiles come in many styles, from the rounded mission s-curve to Romano pan style, to slate, shake and forms, there's a lot to choose from to create your own designer roof. In the case of slate-type tiles, no special tools or skill set is required to install them. The rounded clay styles may require a roofer with experience in installing that type to ensure proper sealing and venting.