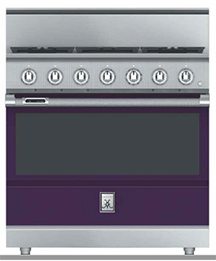 Hestan's commercial luxury kitchen appliances were tested in restaurants by some of the industry's top chefs. Now the California-based company is launching their own Hestan Home residential line of luxury appliances. We think they'll be the highlight of your Katahdin kitchen!
New Appliance Lineup for 2018
Hestan's team worked closely with chefs to innovate their appliances to meet chef demands. This innovation can take your cooking experience to the next level with gorgeous good looks as well! The Hestan residential line includes ranges, cooktops, refrigerators, wine coolers, ventilation and dishwasher — all redefining luxury kitchen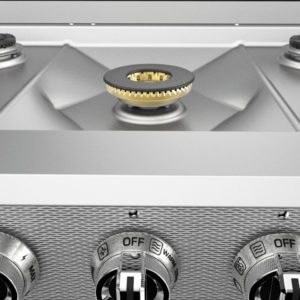 appliances.
Cooking Technology With Options!
Hestan offers 36-inch traditional range or range top, which locates controls on the front of the unit rather than on the top surface as done with cooktops. The gas elements feature Hestan's Circuflame™ Center power burner (right) provides as much as 30,000 BTUs for record-fast boil times. Cast iron burner grates provide durable, stable surfaces for precision sealed burners that also feature a low simmer flame for delicate sauces. Cooktops measuring 36" are available as gas, electric radiant and traditional induction. Wall ovens in both single and double configurations feature TwinVection Technology for precision temperature control and airflow. There's also a warming oven to complete the cooking suite. Other luxury features include backlit control knobs, touch controls on the oven handles, and soft close doors.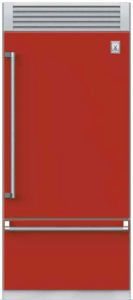 Smart Cooking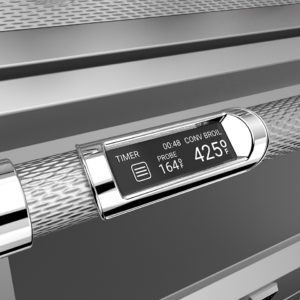 Hestan's Cue™ technology is embedded in the induction cooktop. The induction burner pairs with Cue Bluetooth-enabled cookware and the Cue app to create a seamless cooking experience. Chef-guided videos walk you through each step and technique for a library of carefully curated recipes, which will be available in in the fall of 2018.
Refrigeration with a Burst of Color
Hestan's refrigerators and other appliances are available in 11 custom powder coat colors and brushed stainless called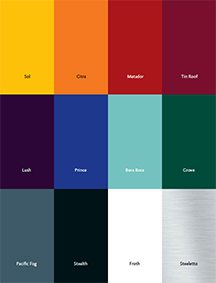 "Steeletto." For colors, we love the rustic appeal of deep reddish "Tin Roof" but all the colors offer a dramatic pop of color for your kitchen. Interiors of the refrigerators have deeper capacity within cabinet depths because the condenser has been relocated to the side. Their even flow air circulating technology blows a curtain of cold air that maintains interior temperature when the door opens. Each shelf is on an infinity track that can be adjusted to any incremental height. Wine coolers offer glass doors for visual access and great looks.
Ventilation & Cleanup
Hestan's super quiet ventilation hood removes 70% of cooking fumes and collects twice as much grease as competitors and is available in colors to match the other appliances. And the dishwasher has a great feature which pops open the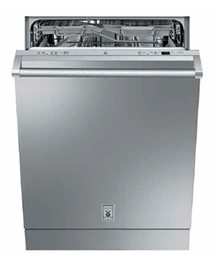 door at the end of each cycle for spot free air drying.
These Hestan appliances are an impressive collection, and sure to make a statement in your kitchen!