Dormers are a great way to expand space inside and provide for interesting architectural detail on a log home's exterior. Dormers also may increase the amount of light and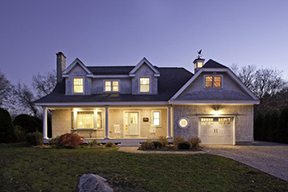 provide added space in loft areas.
Dormer Basics
There are two basic types of dormers found in log homes: shed and "doghouse." Shed dormers have a shallower pitch than the main roofline and are often used on second floor or attic spaces to open up headroom and space. A shed dormer can allow for a second floor bathroom, windows to enhance the lighting and provide an extra second floor view. They are structurally a little simpler to construct, as the dormer roof is lifted up from the roof, like a door.
Doghouse dormers extend out from the main roof with their own mini roof that is 90 degrees to the main roof. Most times, they are sized around a single window, though multiple windows will also work in this dormer style. Depending on the use of the space behind the doghouse dormers, these structures can extend out from the knee wall up or can be larger in scale.
A third style of dormers, called "Nantucket" dormers (see above), uses two doghouse dormers at either end of a shed dormer. Blending these roof lines can be a little tricky on the exterior, but when done well they provide some real curb appeal.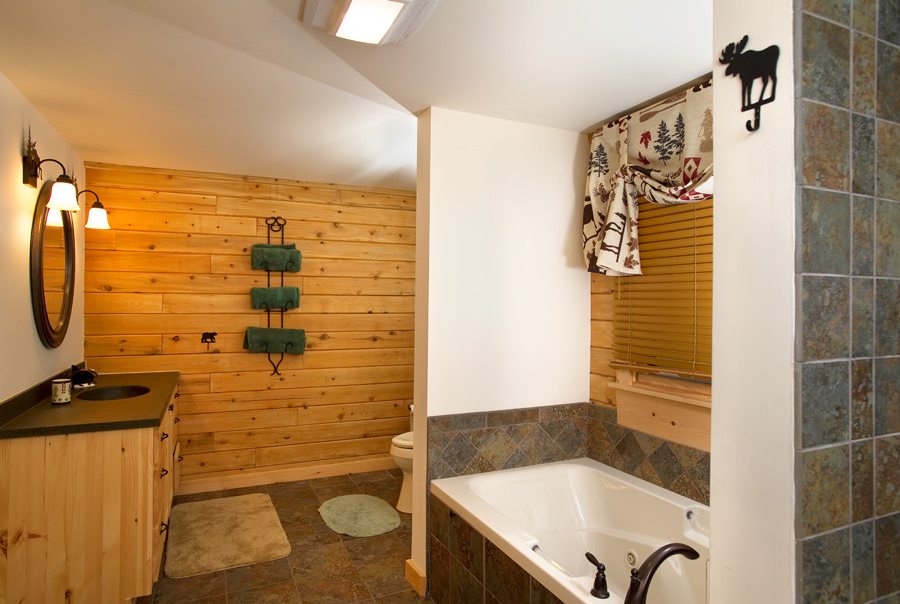 Visualize the space
When considering adding dormers, the end use of the adjacent room is essential to get the right proportions and to maximize the space created inside. It's also important to visualize the natural lighting and how interior lighting may complement the natural light. Recessed ceiling spots can emphasize dormer's added space and highlight how the space is used.
Dog house dormers can add style and interest to a second-floor bath. Two doghouse style dormers can be paired over his and hers sinks, with counter space in between. A shed style dormer can provide for a small claw foot tub or in larger renditions, a spa with a lovely bank of windows overlooking outdoor areas.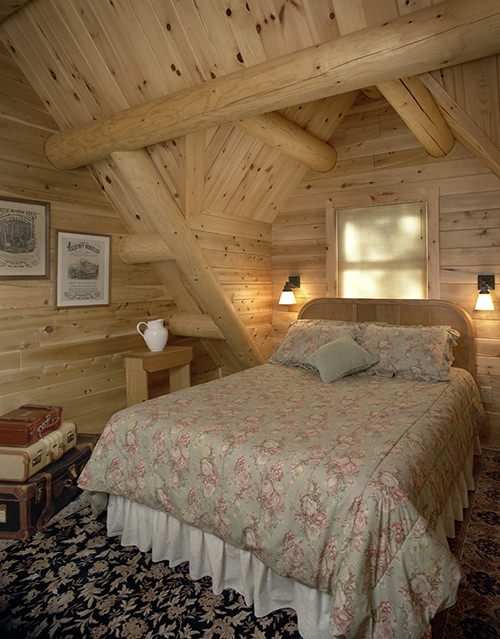 Dormers can provide headroom for beds, or a built-in location for a king bed in between two doghouse dormers. Make it a Nantucket dormer and smaller windows in the center shed dormer can add openness and light, while the two doghouse dormers on either side lend extra bedside space.
Dormers lend themselves to built-ins: window seats, shelves, toy boxes, blanket storage, or a combination. Built-ins constructed of bead board or tongue-and-groove cedar will adapt these spaces in a log home to fit the overall rustic décor.
Window treatments should be simple so as to not work at cross-purposes with adding light and space. Simple café curtains, roman shades or fabric scarf looks can enhance the window area without blocking too much light.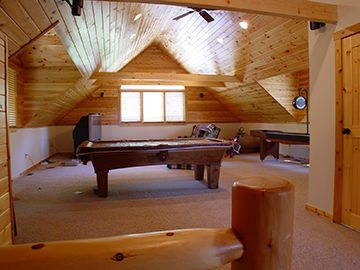 While dormers are often an improvement added later in the life of a home, addressing the idea in the initial design phase can reap benefits on the exterior and interior—even if the space is not utilized immediately.