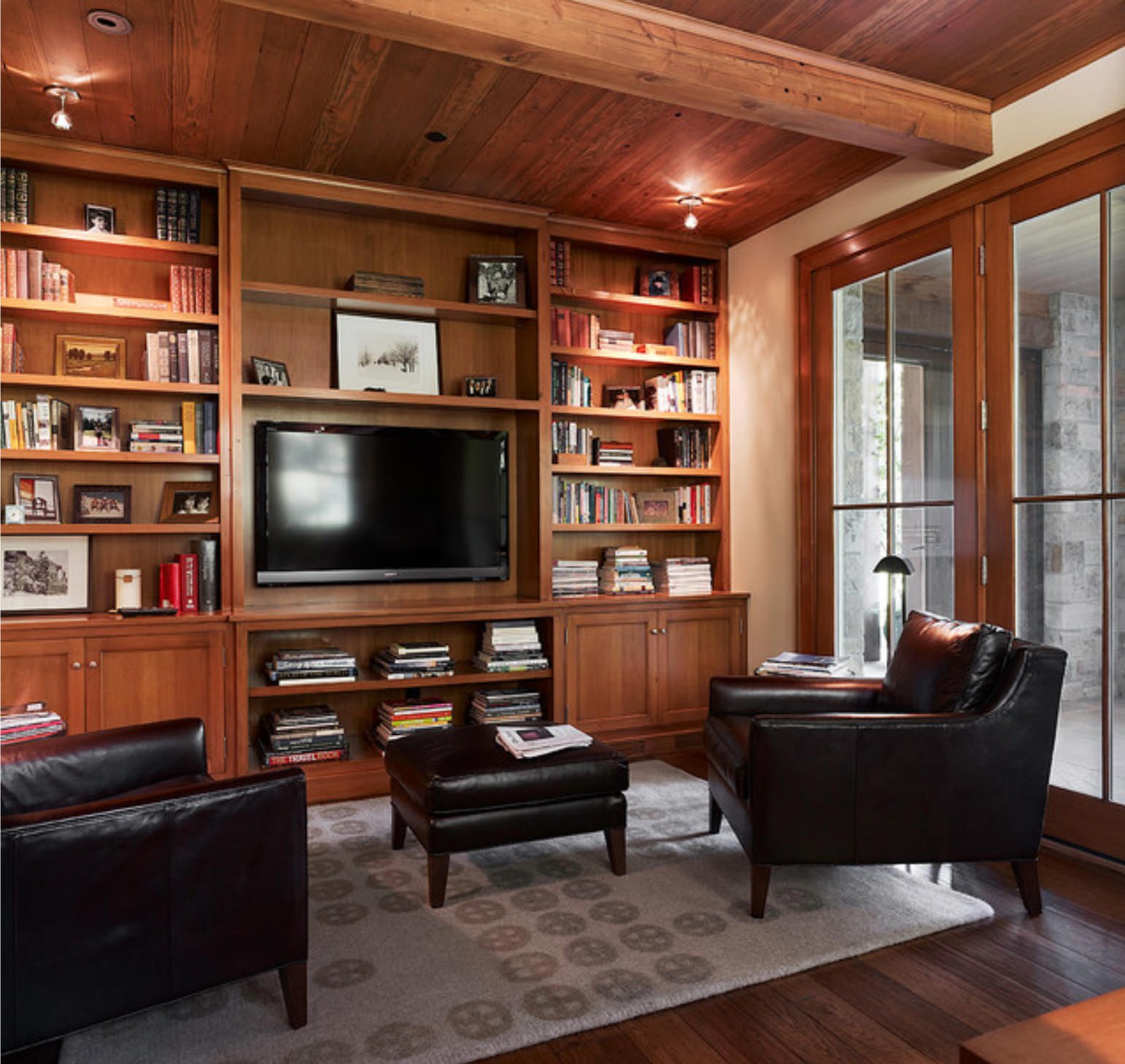 With all the electronics now resident in homes, developing a strategy for displaying and storing flat screen televisions, game consoles, DVRs and sound systems makes sense, especially when designing a new log home.
Built-ins for Impact
Built-in units are a popular way to go, especially if your media or family room is a focal point of many different types of activities. They provide substance to a room, reduce clutter and provide organization for books, board games, toys and other items. For built-in units, you may want to consult with your architect, designer or cabinetmaker. Beyond the design esthetics, you'll want to have the appropriate height, depth, electrical capabilities, venting (electronics generate lots of heat!) and shelving.
The first step is to divide the wall units into two cabinets, upper and lower base. The ideal height for the base is 36 inches, and also a standard cabinetry size. This helps to break up the mass of the wall and creates different depths that are visually pleasing. Generally the television takes center place with shelving or cabinetry on either side and cabinets or drawer combinations in the lower unit. Make sure that your television space area can accommodate the possibility of a size upgrade, and allow enough depth to allow for safe installation on the wall. Your cabinetmaker or designer can offer suggestions for cord and wire management, electrical outlets for components and placement of speakers, cable/satellite boxes, DVRs and game consoles. Venting for the television is probably not a concern, but any components stowed in closed cabinetry will need fan ventilation to keep from overheating while in operation.
The lower cabinets should be 20- to 24-inches deep, perhaps slightly deeper in the central television section to give plenty of room for components. Take into account which elements may work from line-of sight infrared remote control and which may use a Bluetooth set-up when direct sight is not important.
Consider the finish and style of the built-ins to fit in with the room's overall décor. In log homes, a more rustic finish on the wood, or the use of recycled barn boards or salvage cabinetry may provide a stylish option to new custom cabinetry.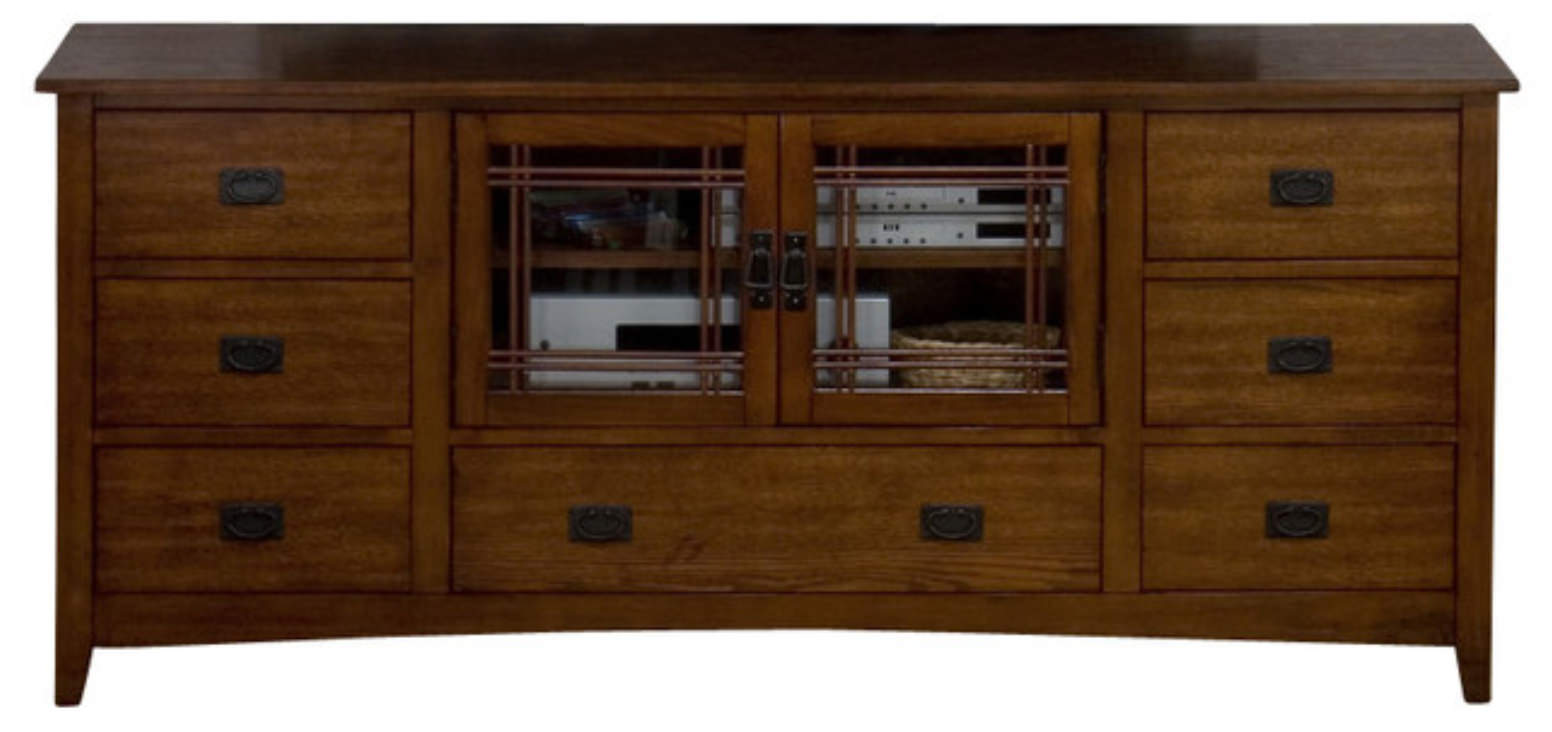 Media Consoles
Another option for displaying your television and associated media is the console approach. These pieces of furniture come in many shapes, sizes and configurations. Sleek, long and low can offer an optimal viewing experience as the television is displayed at sitting eye level. If you're not willing to devote that much floor space to media, you may want to get more compact with a table-high console, equipped with central DVR and media storage, speaker doors, or shelving. If the television is not an essential part of the room, you may select a chest-style unit (below)  that can function as media storage as well as perform other functions. The choices are limited only by your budget!