Experience the Log Home Lifestyle — Middlebury VT Log Home Seminar
Saturday, October 30, 2010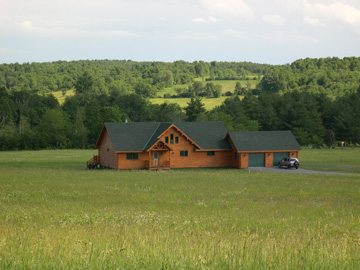 Here is a preview of the beautiful Katahdin Cedar Log Home you'll visit as part of our informative Log Home Seminar on Saturday, October 30.
The day-long Log Home Seminar at the Marriott Courtyard Middlebury will cover a wide range of information about designing your log home, selecting sites, financing and other questions. You won't want to miss important information about Katahdin's Energy Envelope System, which meets or exceeds the new energy codes that will be included in new rules to be enacted in Vermont in January 2011.
To register for this free seminar, which includes lunch and a tour of this home, please conact Shannon or call 800-845-4533.