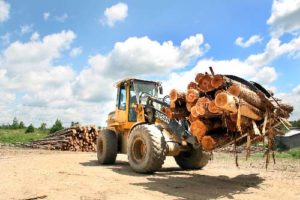 With travel restrictions and limits on gatherings due to the pandemic, it seemed like the perfect time to produce some new Katahdin Cedar Log Home videos. So, on a lovely fall day we gathered a film crew and shot some video of the most popular parts of our Oakfield, Me., mill tour. We're still putting the final touches on most of the videos, but the detailed tour of our computerized house line is up for viewing right now on our YouTube channel.
The Next Best Thing to Being Here!
In the coming months you'll also be able to see videos on the channel featuring:
Computerized House Line — One of the elements that make our homes so well engineered is our computerized house line. The house line transforms your home plan to bar-coded and properly prepared logs ready for construction on day one. Check it out now! [link]
Energy Envelope System (EES)— Discover how the components of Katahdin's unique Energy Envelope System combine to provide the highest efficiency required while maintaining the structural benefits of whole log construction.
Purlins —Katahdin's purlin and truss roof systems are a distinct feature of our cedar log homes. You'll get the skinny on what purlins are, why they're an excellent structural choice and how they are designed and milled to fit.
Northern White Cedar —As North America's largest processor of Northern White Cedar, we've learned a lot about the performance of the foundation for our log homes. It's why our homes maintain their quality and beauty for generations!
Full Mill Tour —Many of our customers tell us the mill tour is the highlight of researching our company. Join President and CEO David Gordon on his comprehensive and informative mill tour without leaving your living room.
We'll keep you posted on the release of upcoming videos!