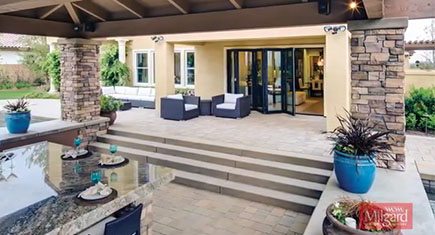 If you've dreamed of blurring the lines between indoors and out, then moving glass walls are the perfect answer. Milgard Moving Glass Wall Systems offer a number of configurations to suit most applications. Glass partitions arranged in threes can stack or fold into accordion-like arrangements at the end of an opening. Other wide single-pane units slip into pocket compartments in adjacent wall structures.
In a log home application, moving glass walls might provide the transition between a great room and outdoor kitchen, or master bedroom suite to private deck.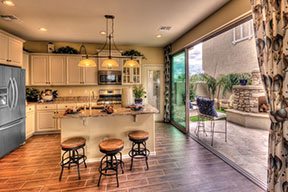 Despite the oversized appeal of these moving glass walls, they move easily and effortlessly because of the stainless steel ball bearings that are capable of supporting loads twice the size of the actual glass wall units.
The company offers several stock finishes on the frames, including white, black anodized and clear grain pine or fir, as well as custom finishes to suit any décor.