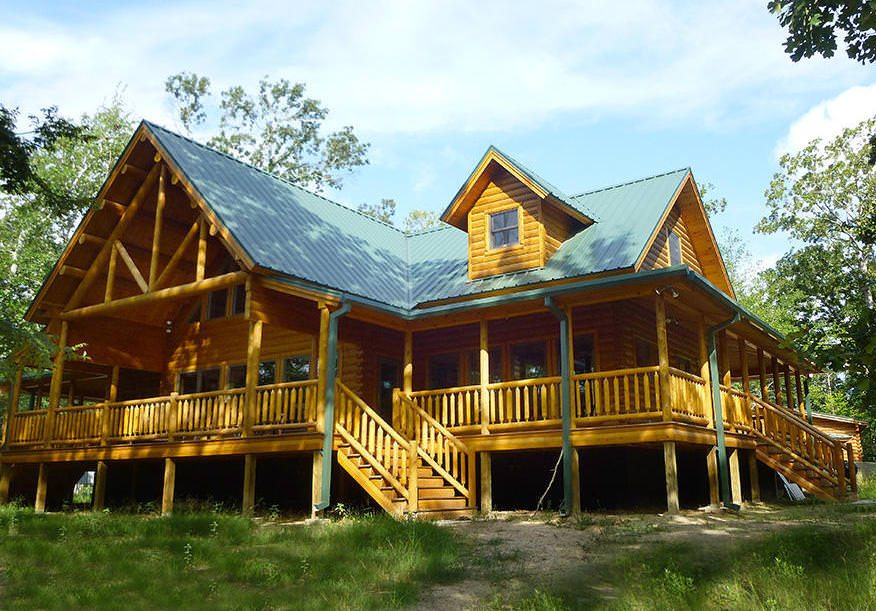 Join Katahdin experts and dealers in your area for LOG & LEARN TEXAS, planning seminar and home tour on Saturday, March 7. You'll get the inside scoop on designing, site selection, energy efficiency and financing for your log home. Space is limited and admission is free, so you'll want to reserve your spot by clicking here. We'll be touring the home pictured right.
Don't forget the popular Marlborough Mass Log & Timber Home University in February, if you're located in New England. March is a busy month for Kathadin's road show with events in TEXAS
Planning Seminar and Home Tour
Marlborough Mass.
Palestine, Texas
Mar 13-14
Lakeland Log & Timber Home University
Lakeland, Fla.
Mar 20-22
Indianapolis Log & Timber Home University
Indianapolis, Ind.
Mar 20-22
Augusta Log Home Show, Augusta Armory
Augusta, Me.
Apr 24-26
Harrisburg Log & Timber Home University
Harrisburg, Pa.
Florida, Indiana and Maine. Please note that schedules are subject to change; check our Events page for updates!
We hope to see you soon!