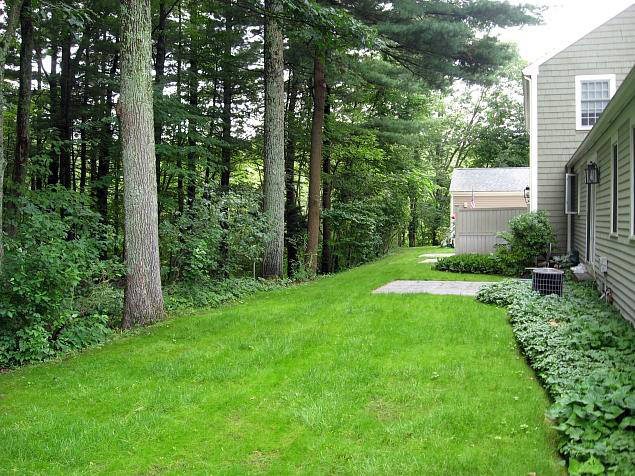 America's obsession with the green, perfectly manicured lawns have developed some unintended consequences over the years. Putting aside the amount of time and investment many homeowners apply to lawns, these suburban carpets of green are also heavily taxing our water supplies. As many areas of the country battle drought, and municipalities impose water use restrictions, it seems to make sense for new log home owners to take a look at what are called "no-mow" lawns.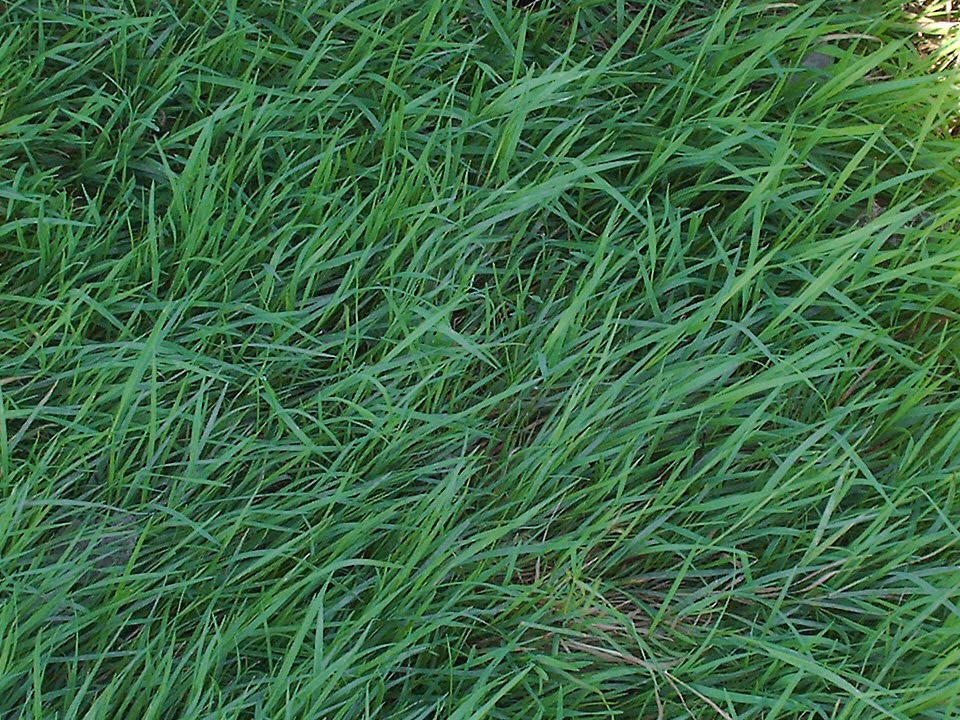 One suburban man, Jason Madnick, took the loss of his beloved house cat from exposure to lawn chemicals from a neighboring golf course as a motivation to find a mixture of grasses that would grow slowly, need very little mowing, be extremely drought resistant and so robust that it would literally crowd out invasive weeds. The result was a special blend of grass seed called Pearl's Blend that once established, produces an atypical deep root structure and provides a truly low maintenance lawn.
The benefits of a no-mow lawn are multiple. Pearl's Blend requires no chemical fertilizers, just a sweetening of the soil with lime in the fall or early spring, and a moderate application of organic fertilizer during the first few growing seasons. The slow growth rate of the blend keeps mowing to a minimum: once a month to maintain a manicured look (see right). The company's website offers plenty of great information about how to start a new lawn or overseed an existing lawn. Pearl's Blend is available from Whole Foods Markets, select Home Depot stores or via the website. The seed is available in two types: a sunny and a shaded blend.

Prairie Nursery is another company that offers its own No-Mow Blend of grasses for low maintenance and drought resistance. Prairie Nursery's blend grows in both sunny and shady locations (see lower left). The nursery also has a rye nurse crop blend for areas with unstable soil or slopes where the rye produces rapid growth that can stabilize the area until the No-Mow Blend is established.
Another benefit of establishing a no-mow lawn is the reduction of your home's carbon footprint. Pearl's Blend is LEED certified, which means that you'll be using less carbon by reduced mowing, reduced water use, and eliminated petroleum based fertilizers or pesticides. And for those homeowners who actually appreciate the zen-like benefits of mowing lawns, you'll still need to perform a trim once in a while.