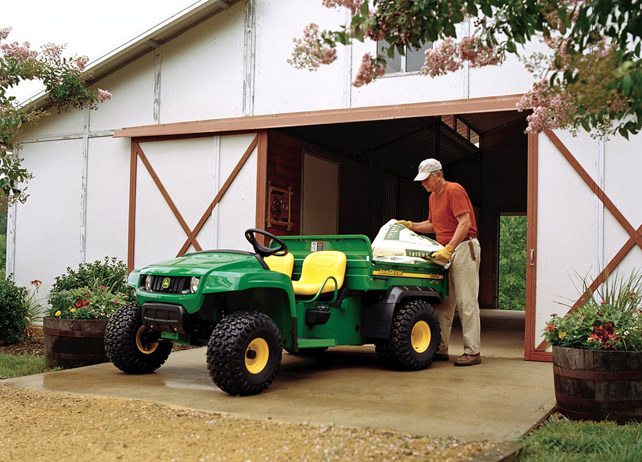 While most suburban homeowners are able to tackle outside chores with a simple riding mower, a more rural location often has more heavy-duty needs: long driveways needing grading or snow removal, forest maintenance and trails, hauling materials to on-premise worksites. Homeowners who plan to be more self-reliant in a rural location should consider adding a four-wheel drive utility vehicle to their garage.
Sized just right, between a full-sized tractor and a riding lawnmower, utility vehicles have a broad range of choices, including gas, diesel, or electric powered. Most come equipped with two- to four-passenger seating, a small cargo bed and the ability to accessorize and equip to meet most any job requirement. Here are five tips to help narrow down the choices: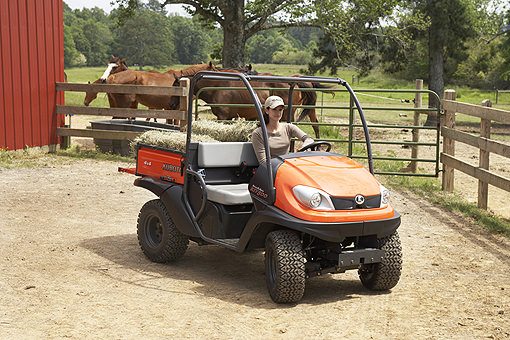 1. Horsepower
The first feature to consider is the horsepower of the vehicle. Unless you plan to do recreational off-roading, top speed is less important than horsepower to power through difficult terrain, traverse steep or hilly ground and work through uneven footing in wooded or wet areas. Transmissions can range from hi-lo variable transmissions to a more simple forward, reverse and neutral gear set-up using a belt drive. Variable four- and two-wheel drive trains will affect performance and the price tag.
2. Accessories
Some farm equipment manufacturers like John Deere and Kubota offer multiple accessories and upgrades for the passenger cabin, attaching various tools, carts, plows and scrapers. Other utility vehicle offerings like Bobcat approach the accessories more like a construction site worker and provide many more accessories, wheel and tread options and cargo bed area configurations.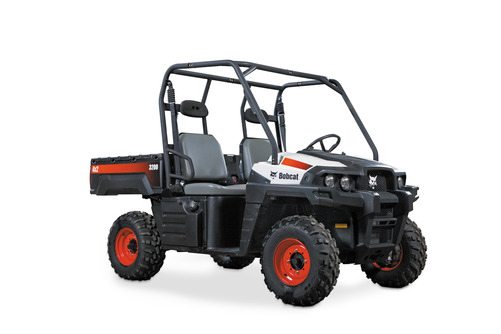 3. Safety Factors
One consideration in utility vehicles is the decibel level when running. If the plan is to use the vehicle often and for long periods of time, a super loud engine may require some sound protection gear for the operators/passengers. Another factor is the protection for passengers in the event of a rollover. Nearly all offer roll bars and cages, but a few offer OSHA rated protection.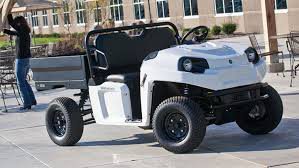 4. Comfort
Comfort features can be found in the suspension system: Struts versus leaf springs, as well as ground clearance. Other comfort factors include cabin enclosures, heating, stereo systems and lighting.
5. Service and Maintenance
Remember that even though these utility vehicles are built pretty rugged, there will be the occasional need for service and routine maintenance. When test-driving with the various dealers, you'll want to check into maintenance factors, including the charge for off-site repair, cost of trucking the vehicle to the dealer for work, parts availability, responsiveness of service department and customer service.
We've provided links to several utility vehicle companies to get started:
John Deere Gator™ Utility Vehicles
Gem® Utility Vehicles (electric)