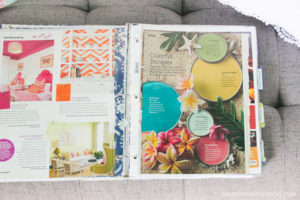 There are so many great ideas for homes available, from storage hacks to kitchen layouts. One very smart thing to do is gather these inspiring details together in one place when you're considering what you'll want to include in your Katahdin Cedar Log Home.
Take it Old School
For many years, customers developed scrap books and notes for their log homes using photos and descriptions from log home and décor magazines. Many of these magazines are still used by readers and log home enthusiasts to see how other log home owners have made their mark. If you're a person who's using photos and other inspirations on the printed page, you may want to incorporate clear plastic sleeves in a binder with tabs for key areas: kitchen, master, bathrooms, living areas, great rooms, outdoor spaces, closets— any element that you want to emphasize in your design. As your vision evolves, you can sort and discard ideas as better solutions appear.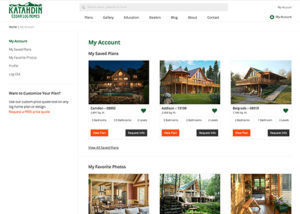 Online Options for Log Home Floor Plans
With more than 900 floor plans on our website, KatahdinCedarLogHomes.com is a great place to start getting ideas for your log home design. While it is possible to convert designs from other plan sites, our plans have actually been constructed. So, you'll be able to mix and match ideas and configurations knowing that the engineering is there to construct a log home that works. One great way to keep track of plans on the website is to create your own account, where you can log in and save plans to refer to at a later time. You may like the roof line of one home and the layout for first floor master on another—there's a wealth of options and combinations for a custom Katahdin Cedar Log Home!
Sharing Pins on Pinterest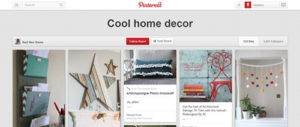 Get started with Katahdin's own Pinterest boards and create your own to generate ideas for any aspect you select. One thing to note is that sometimes there can be a lag on when you start a board and when it begins to pick up steam with more ideas coming in and being shared. Because your board is saved within your Pinterest account it's easy to access all your log home ideas on a tablet or smartphone!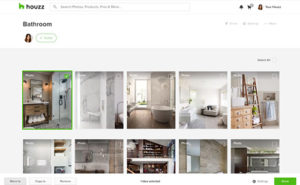 Take It to the Pros on Houzz
The Houzz website is a great resource for ideas. Here the added feature is that many of the ideas are presented by architects and interior designers in your area. Having a person to contact about an idea or concept in home design can help rule certain things in or out from a practical point of view. That spa tub master en suite bath may photograph beautifully but may also blow your budget out of the water. Having access to the people who did the work also may ensure flawless execution of the concept.
It's Never Too Late to Start!
Even if you're on your path to your log home design, the finishing details inside and out can be modified while the basic structure of your home remains as designed. Selecting sinks and other fixtures, getting ideas for countertops and tiles, or discovering the perfect light fixture are all pursuits that can begin with a Pinterest board or Houzz search. Enjoy!